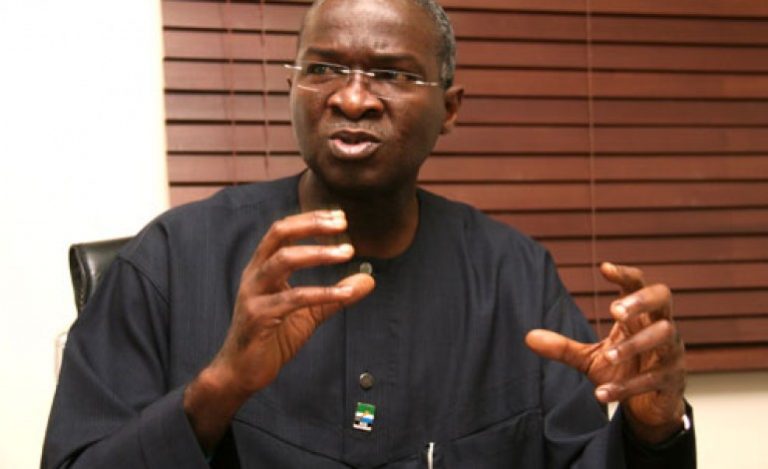 The federal government has said it will be difficult to allow the 11 electricity distribution companies (Discos) in Nigeria's power market charge new rates on electricity they supply to their customers across the country because the country does not have an accurate record of electricity consumers in the Discos' networks or enough customers that are metered by the Discos.
Speaking on a Channels Television early morning show January 10, 2018, in Abuja, Minister of Power, Works and Housing, Mr. Babatunde Fashola, defended the decision of the Nigerian Electricity Regulatory Commission (NERC) to hold back the implementation of up to three consecutive tariff reviews.
Fashola stated that in as much as tariff was important to the commercial operations of the electricity market, the government would want to see that it is fair, and would do this by properly dimensioning the market.
He argued that it was impossible to have a fair tariff in an electricity market that has just about seven million households as its recognized customers out of Nigeria's 180 million people, adding that proper consumers' enumeration was required to establish the true basis for calibrating tariffs in the sector.
He also noted that the Discos would have to improve on their deployment of meters to consumption points and that until these were done, approving a cost reflective tariff for the market looked difficult.
"We need to do something with the entire value chain, from tariff to metering to energy conservation, consumer education, to the payment of debts by ministries and departments and ordinary consumers, and all of this are contained in the power sector recovery programme.
"Tariff is important. The agency that decides on tariff is the NERC, not the Ministry of Power, Works and Housing, and not the Minister for Power. The minister has no power over tariff under the law. When the last tariff was passed, I had no power and didn't approve it, it was NERC that approved it. All I had was an opinion which I expressed," said Fashola.
He further explained: "My opinion as at today is that before we can review tariffs, we should increase metering, we should also increase consumer audit to actually properly dimension the economy and see whether the unit cost is understated or overstated.
"Because, if you have a market, an electricity market where seven million households are all that is in the database as consuming electricity in Nigeria, I am not sure that data is correct. So, if the tariff is one naira and applied to seven million households, it is possible that if they are actually 14 million households, you may collect more without necessarily increasing the tariffs but properly dimensioning the market."
The minister stated: "So, I will like to see more consumer enumeration, consumer audit, and identification, I will like to see more metering and more education in order to properly dimension the market, and the regulator is working on it because tariff is also a function of the investments that have been made.