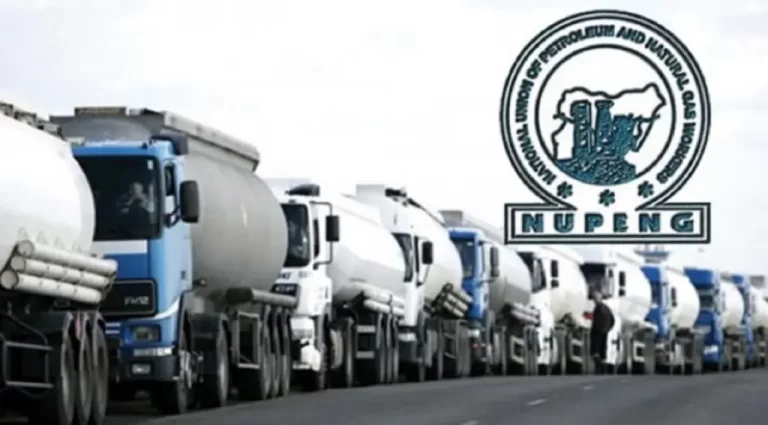 The Nigeria Union of Petroleum and Natural Gas Workers (NUPENG), has lambasted the Nigerian federal government on the lingering current scarcity of fuel being experienced in Abuja, Lagos and other cities across the country.
NUPENG President, Mr. William Akporeha, while speaking at the 5th Quadrennial Delegates Conference of the Petroleum Tanker Drivers (PTD) recently held in Ibadan, the Oyo State capital, said that the fuel scarcity was caused by the government's misplaced priority.
According to Akporeha, rather than blaming tanker drivers for fuel scarcity, Nigerians should blame the federal government for refusing to build new refineries in the last 30 to 40 years.
"Why do we have this scarcity of petrol? The scarcity is not caused by tanker drivers but by the government's misplaced priority. If the product is available, members will move it around.
"By importing the product, you are exporting capital, exporting jobs by doing so. I don't think it is rocket science to do that. The refineries we have today were built by the military 30 to 40 years ago," the NUPENG President said.
In a similar development, chairman of the Independent Petroleum Marketers Association of Nigeria (IPMAN), Lagos State Zone, Akin Akinrinade, lamented that the operating environment in the country has become hostile to their businesses.
The IPMAN boss pointed out that it was no longer possible for them to sell fuel at the official pump price of N165 per litre, as the landing cost of petrol has risen to between N175 and N178 per litre.
Similarly, the President of the Petroleum and Natural Gas Senior Staff Association of Nigeria (PENGASSAN), Mr. Festus Osifo, had in June noted that the issue of 'bridging funds' between the Nigerian Midstream and Downstream Petroleum Regulatory Authority (NMDPRA) and the fuel truck drivers was also the cause of the current fuel scarcity in the country.
"The NMDPRA are the ones administering a bridging fund. At a particular time, they agreed with truck drivers that the bridging fund is going to be about N10 per litre depending on the destination you are going to all over the country.
"As at when they agreed, the cost of diesel was about N250, so it was fashionable and the N10 was a bit okay, but today, the cost of diesel is over N700. It has tripled. So, the expectation from the tanker drivers is that since the cost has gone up, instead of paying me N10.40kobo as the case may be, you've to multiply it by three.
"At the end of the day, that's the first problem," Osifo had said in an interview on Channels Television's Sunrise Daily.