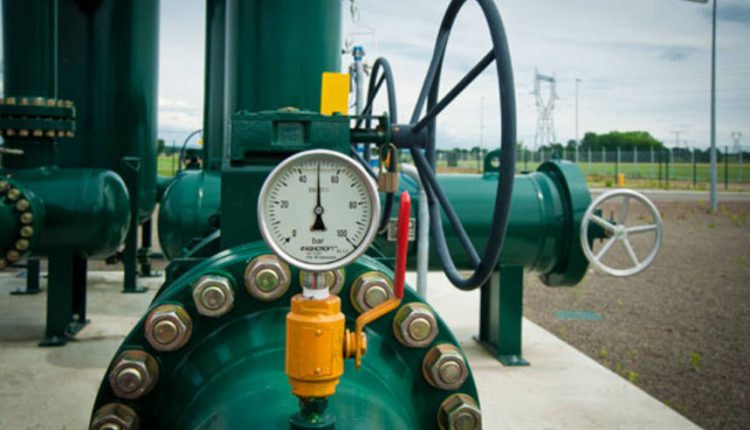 IMG Midstream Eyes Increased Gas Supply, Create New Niche Market for Local Gas Producers

IMG Midstream has stated that its facilities would help boost gas production and create a new market to sell gas.
The company, a power generation solutions company, develops, owns and operates distributed power generation plants in the Northeastern U.S. By using locally produced natural gas to generate electricity for the region. It is also currently working with local producers to reinvest in the community and provide family-sustaining jobs for the region.
In his presentation during a familiarization tour of its facilities by international journalists, Matt Tripoli, senior Manager Development noted that his company would create a long‐term firm market supply opportunity, multiple gas price options, local gas use and low pressure load
Tripoli explained that all their plant sites are wholly owned subsidiaries of IMG Midstream and are built using similar size, capacity and equipment to allow for economics of scale and operating efficiencies in building and maintenance costs.
According him, all IMG sites are located in close proximity to natural gas production as well as local substations to maximize utilization of existing infrastructure and minimize the need for additional infrastructure. Their development model was designed to use locally produced gas to generate electricity for the region.
Tripoli further explained that IMG Midstream operations aims to create a new niche market for local gas producers, while providing for community reinvestment and the creation of family-sustaining jobs, adding that it also focuses on the utilization of existing natural gas and electric infrastructure.
On the benefits of its facilities, the senior Development manager noted that, "Locally produced electricity – keeps gas produced in the region that would otherwise be exported – local supply reliability; improved grid security and local reliability; while cleaner generation – Meets or exceeds environmental standards. "Others are: community oriented design, low profile design, minimal noise impact and sustainability of jobs."
Continuing, Tripoli said in its business model, "IMG Midstream's facilities are located in close proximity to natural gas production as well as local substations or electric lines, where it would be able to utilise existing infrastructure and minimize need for additional infrastructure to be built. "We also have Best Available Control Technology (BACT) to significantly reduce air emissions, while our facility also has advanced noise mitigation technology."
IMG's power generation solutions come with low profile design with minimal lighting, while its site are designed for operating efficiencies and flexibility.
---
Be the first to know when we publish an update