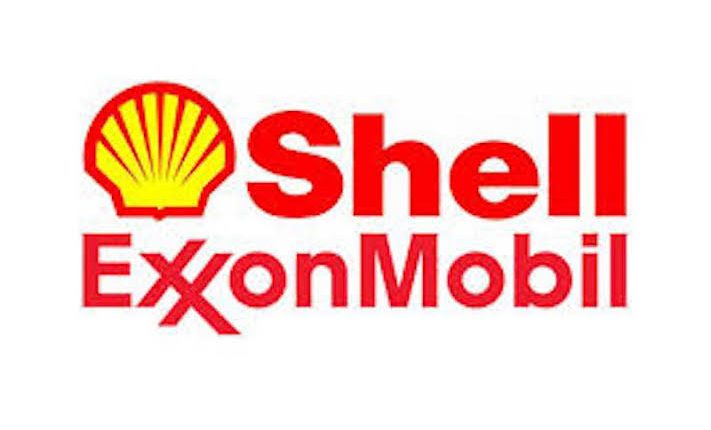 ExxonMobil, Shell Disagree On Viability Of Business In Nigeria
Two international oil companies operating in Nigeria, American ExxonMobil and Dutch oil giants, Shell Petroleum Development Company have differed on the Nigerian investment environment question, with each company casting confidence and no confidence votes respectively.
Speaking at the National Association of Petroleum Explorationists' (NAPE) 37th annual International Conference and Exhibition, the country chairman of Shell companies in Nigeria, and managing director, SPDC, Mr. Osagie Okunbor, said Nigeria lacked the right investment environment for international oil and gas companies
He said the right investment climate would also include strengthening Nigeria regulatory bodies, giving priorities to research and further enabling the industry's financials. According to him, the right investment climate will enable the expansion of the country's petroleum landscape, increase oil production from the current average of 2.3 million b/d to 3 million b/d and boost the country's proven oil reserves to about 40 billion barrels through further exploration and appraisal.
"I believe that where the investment climate is right, digitalization and deployment of emerging technologies will enable incremental value creation over the coming years. I believe that if we appropriately apply the valuable information and lessons from this conference, our industry will experience a giant leap in transformation. It will support our aspiration of expanding Nigeria's petroleum landscape, he said," he said
But in the opinion of his ExxonMobil counterpart, Mr. Paul McGrath, the Nigerian oil industry and the economy in general, remains very attractive for investment. According to him, this was despite the signing into law of the amended Deep Offshore (and Inland Basin Production Sharing Contract) Act by President Muhammadu Buhari.
The ExxonMobil position was conveyed in a statement presented by Mr. Garba Deen Muhammad, who is the special adviser on media to the minister of state for petroleum resources, Mr. Timipre Sylva.
McGrath, who also doubles as the chairman of the Oil Producers Trade Section (OPTS) of the Lagos Chamber of Commerce and Industries (LCCI), reportedly assured that ExxonMobil would continue to deepen its partnership with Nigeria, and expressed optimism that the relationship with the country would be profitable.
The ExxonMobil however, called on the federal government to step up efforts to address two critical needs of the petroleum industry, which included certainty and business competitiveness. He also pledged the commitment of his company to sustain the relationship with the government through the petroleum ministry. "There is nobody who doesn't want to invest in Nigeria," McGrath reportedly said.
Sylva had told the ExxonMobil team that although the aim of the Nigerian government was to attract more investors in the oil and gas sector, it was careful to ensure that was not done at the expense of the long-term relationship that has been built over the years with existing investors.
The minister noted that the recently assented bill that amended the Deep Offshore (and Inland Basin Production Sharing Contract) Act was necessary in the light of the recognition of the current realities in the oil sector. He applauded the partnership between ExxonMobil and Nigeria, stating that "as partners in progress, frequent collaboration was important."
By Chibisi Ohakah
---
Get more news like this directly in your inbox