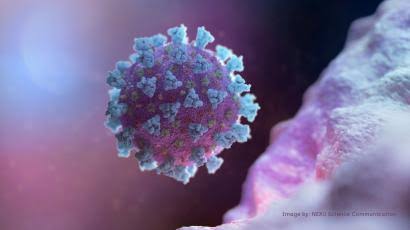 COVID-19 Death Toll Rises To 5 As 36-Year-Old Man Dies In Lagos
…NCDC says COVID-19 cases hit 232, five deaths with 33 recovered and discharged
A 36-year-old man has died of coronavirus at a private facility in Lagos state, the state Commissioner for Health, Prof. Akin Abayomi announced on Sunday.
This makes it the second death in Lagos state.
The 55-year-old man who died on Friday, April 2 at the Lagos University Teaching Hospital, Idi-Araba, was the first coronavirus-related death recorded in Lagos.
The health commissioner, who also confirmed that Lagos had recorded six new COVID-19 cases, said another coronavirus patient had been evacuated from the state.
In his tweeter handle, the Commissioner said, "We lost a COVID-19 patient – a 36-year-old Nigerian male who died in a private facility on the 4th of April, 2020. (The) total number of #COVID-19 patients who have died are now two.
"A case was evacuated bringing total evacuated to two.
"Six new cases of #COVID-19 confirmed, bringing total confirmed cases to 115. A #COVID-19 patient was discharged on the 4th of April, 2020. The number of #COVID-19 patients, who have fully recovered and discharged is now 24."
Abayomi's confirmation came a few hours after Nigeria Centre for Disease Control on Sunday announced that the country had recorded one more death and two discharges.
As at 5:30 pm on Sunday, April 5, the NCDC earlier announced eight new cases of COVID-19 stating that 5 cases in Lagos, 2 in Abuja and 1 in Kaduna State. The new cases brought Nigeria's confirmed COVID-19 cases to 232.
NCDC also revealed that 33 of the patients had recovered and discharged while five deaths had been recorded.
Peace Obi
---
Get more news like this directly in your inbox