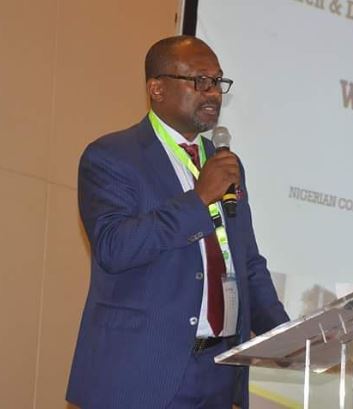 Project 100 office hub to drive supplier development programmes – Wabote
The Executive Secretary, Nigerian Content Development and Monitoring Board, NCDMB Engr. Simbi Wabote, has said that the members of the recently inaugurated Project Management Office (PMO) of the Project 100 were carefully selected in view of the relevance of their functions in the delivery of the supplier development programs that will drive the growth of Nigerian oil service companies.
The support the PMO will provide to beneficiaries include, non-financial interventions and financial linkages which will include policy interventions, access to market, capacity building, research development and business insight. The financial linkages include letters of recommendation to access intervention funds and highlighting collaborative opportunities between beneficiaries to enable them take on larger projects.
Last January, the Minister of State, Petroleum Resources, Dr Emmanuel Ibe Kachikwu, had launched Project 100 to upscale small businesses in the oil and gas sector by empowering individuals and groups with relevant support and finance to boost their ideas. Sixty oil service companies who were successfully selected were also showcased at the event that held at the Petroleum Technology Development Fund (PTDF) headquarters in Abuja.
The PMO members were drawn from the Ministry of Petroleum Resources; the Nigerian National Petroleum Corporation (NNPC) and Petroleum Technology Development Fund (PTDF), the NCDMB, with support from KPMG.
"As PMO members, your focus will include; managing the ongoing process and refinement of Project 100 strategy, managing the selection, acceleration and graduation process of Project 100 beneficiaries, and managing the implementation of initiatives for the various target beneficiaries.
"Other assignments include developing fact based documentation of performance of Project 100 interventions and impact on local content and managing wide relationships and partnerships with public and private sector entities that support the delivery of Project 100 initiatives and interventions," Wabote said
According to him, the PMO members will also work assiduously to create a pool of high performing large scale enterprises that will impact positively on job creation, retention of industry spend within the Nigerian economy, development of skilled manpower, robust policies, and access to credible data. This, he explained, will be done by identifying the various areas of interest of the beneficiaries and provide them opportunities with the collaboration of the National Petroleum Investment Management Services (NAPIMS).
"While we would engage in public tendering, we have to specially look for opportunities. We also need to engage Nigeria Liquefied Natural Gas (NLNG) and other organizations that carry out procurement outside the Nigerian Petroleum Exchange (NIPEX) System. Project 100 companies must be included in the bidders list of such organizations." NCDMB secretary noted.
Also speaking at the inauguration, the general manager, research strategy and development of the NCDMB, Mr. Abdulmalik Halilu, said the concept of Project 100 was to identify and grow indigenous companies from small players to large enterprises, and also support such companies to grow their annual turnover from about N100 million to over N500 million, increase job creation and their local content level, train more manpower and acquire cutting edge technology.
Halilu listed factors that determined the selection of the beneficiaries to their impact in the oil and gas sector; status of their registration on the Nigerian Oil and Gas Industry Joint Qualification System (NOGICJQS); compliance with Nigerian content; and their level of regulatory compliance; their ownership status, compelling business plans submitted by the companies and their baseline commitments.
The Project Management Office will begin operation in March 2019 to engage beneficiaries to revalidate expectations and thereafter develop execution plans for targeted interventions. Halilu informed that from June 2019 to December 2020, the PMO would begin to implement targeted interventions.
NCDMB research manager added that key performance indicators for Project 100 would include "percent increase in business, percentage increase in employment, percentage increase in local content level from contracts executed and percentage increase in personnel training and certification."
---
Get timely updates on Local Content and other Energy industry related news