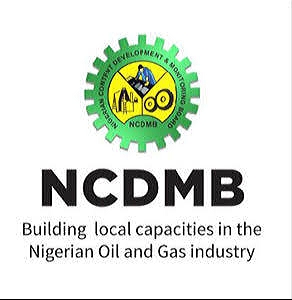 NCDMB Seeks Partnerships With Foreign Missions On NC Devt

The Nigerian Content Development and Monitoring Board (NCDMB) has sought close collaboration with key foreign missions on Nigeria Content development, particularly in knowledge exchange programmes, research and development and credible investor identification that will lead to domiciliation of industrial oil and gas activities in the country.
The networking briefing which held recently in Abuja had selected foreign missions in attendance which include ambassadors and representatives from Brazil, Switzerland, Norway, United States of America, France, and Cameroon. Other diplomats from South Africa, Australia, China, India, Netherland and Italy were also in attendance.
Speaking at the event, the Executive Secretary NCDMB, Engr. Simbi Kesiye Wabote noted that Nigerian Content is not anti-investment and said,"local content is not about Nigerianisation of the oil and gas sector but more about domiciliation and domestication of value adding activities in-country."
"If you are bringing a new technology and you need many expatriates, we will support your application. However, you will need to have a plan to domesticate and transfer the technology after a few years."
He hinted that the Board implemented the Nigerian Content Act in a pragmatic manner, having due considerations of existing in-country capacity and infrastructural limitations.
Giving update on the Nigerian Oil and Gas Parks Scheme NOGaPS), Wabote stated that the Board had begun construction works at Emeyal-1 at Bayelsa State and Odukpani in Cross River State. Each location had 25 hectares of land and sought to incubate manufacturing concerns. The plan is to provide uninterrupted power supply and create 2000 jobs per park, he added.
He told the diplomats that "companies from your countries that want to establish value adding facilities should embrace NOGaPS."
In his goodwill message, the Permanent Secretary, Federal Ministry of Foreign Affairs, Ambassador Mustapha Lawal Suleiman explained that Nigeria considered the participating countries as partners in its economic aspirations and expressed hope that the forum would provide explanation on Nigerian Content and assuage any fears with regards to the implementation, to attract more investments into the industry.
The Permanent Secretary said, "In less than a decade since the creation of the NCDMB, the Federal Government is pleased with the achievements already recorded with the implementation of the Nigerian Oil and Gas Industry Content Development Act. They include the creation of 30,000 employment opportunities, retention of over US$5bn in the Nigerian oil industry and by extension the economy, which we attest has had tangible impact on human capacity."
"This significant leap from the Local Content operations inspired Mr. President to sign the Executive Orders 03 and 05, to entrench the Local Content Act in other key sectors of the economy."
Speaking also, the Italian Deputy Head of Mission, Mr. Tarek ChazilIn confirmed that Italian companies have been working in the Nigerian oil and gas industry and are compliant with the provisions of the Nigerian Content Act. "Italy has been playing a leading role in Local Content since inception. Saipem was one of the leading contractors on Egina, which was a challenging project but also a successful Nigerian Content story."
He expressed Italy's willingness to support other nations that might need guidance on how companies from their jurisdictions can invest in the Nigerian oil and gas industry.
The Indian High Commissioner to Nigeria, Mr. Abhay Thakur thanked the Board for organizing the briefing and requested for further clarifications on how Indian oil and gas companies can invest in Nigeria.
Responding to the comments by the diplomats, the Executive Secretary promised that the Board would help foreign firms that plan to invest in Nigeria. He explained that any firm that sets up critical capacities in Nigeria would be patronized. He said that "Saipem took advantage of the Local Content Act. It made upfront investment and is now reaping the advantage of being an early mover. Companies that invest in the Nigerian oil and gas industry are protected by the Nigerian Content Act."
He reiterated that the oil and gas industry is capital intensive and the Board encouraged joint ventures and partnerships between foreign firms and local counterparts.
Peace Obi
---
Be the first to know when we publish an update