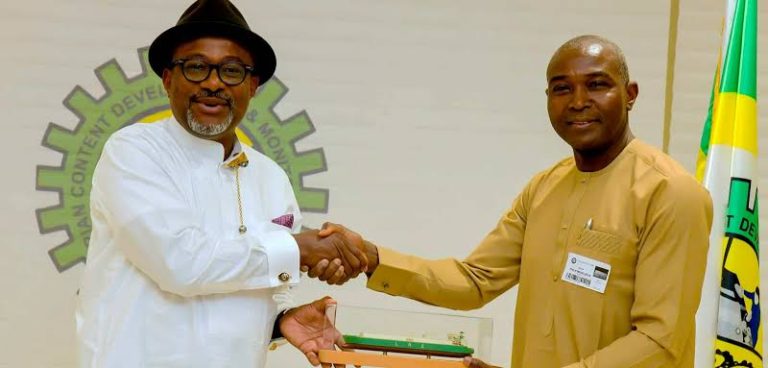 The Nigerian Content Development and Monitoring Board (NCDMB) and the Nigeria Liquefied Natural Gas Limited have agreed to collaborate in the areas of projects, compliance with Nigerian content obligations and promote other strategic alliances.
Both organisations are setting up a single tactical team that would drive the objectives of the collaboration.
This decision was reached last Wednesday when the managing director of Nigeria LNG Ltd, Mr. Philip Mshelbila, led his management team to pay a courtesy visit to the executive secretary of the NCDMB, Mr. Simbi Kesiye Wabote at the Nigerian Content Tower, Yenagoa, Bayelsa State.
Mshelbila explained that the visit was conceived to introduce the company's new management team to the NCDMB.
According to him, the NLNG and NCDMB have a special partnership that is beyond operator and regulator relationship.
"We started this relationship when we signed a Service Level Agreement (SLA) a few years ago and it put in place standards by which we would work together and ensure compliance and guard against surprises," he said.
The current plan, he added, is to take the relationship further and beyond complying with the provisions of the Nigerian Oil and Gas Industry Content Development (NOGICD) Act.
"NLNG has a vision not just to be a globally competitive NLNG business, but to help build a better Nigeria. To do that we have to work closely with the NCDMB and raise our partnership to a new level, and that includes human development, research, and other areas," the NLNG boss stated.
The Executive Secretary in his remarks commended Nigeria LNG for its impressive compliance with the provisions of the Nigerian Content Act, adding that the Board has continually fulfilled its obligations on the Service Level Agreement.
He assured that the Board will continue to collaborate closely with the Nigeria LNG, especially to ensure deeper LPG (cooking gas) penetration into the Nigerian market, hinting that NCDMB had partnered with several investors towards improving the accessibility of LPG.
Wabote also encouraged Nigeria LNG to consider further investments, highlighting that Qatar already had 14 LNG trains.
He said Nigeria needed to grow its LNG capacities, especially with the world's clamour for energy transition and Federal Government's declaration that gas is Nigeria's transition fuel.