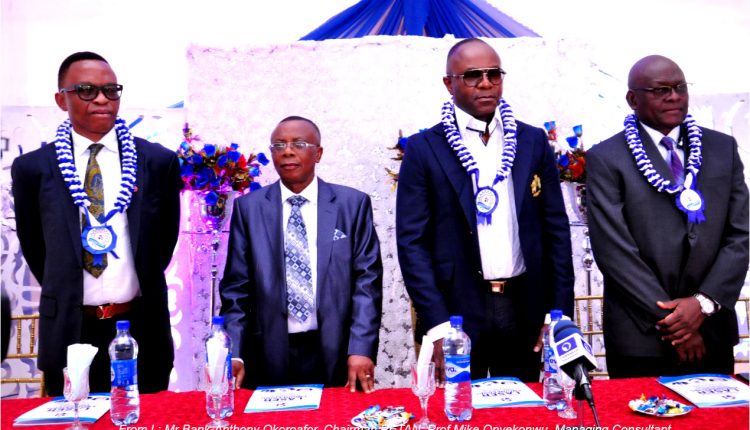 IOCs May Never Invest in Nigeria's Research Institutes – Onyekonwu

..As Laser Commissions Multi-Million Dollar Petroleum Research Lab
By Jerome Onoja
Laser Engineering, Managing Consultant, Prof. Mike Onyekonwu, has said the only reason why the International Oil Companies, IOCs, have refused to invest in research industries in Nigeria, is due to the fact that they have set up research institutions in their own countries. This is coming as the company commissions a state of art petroleum research laboratory in Port Harcourt, River State. Onyekonwu, further disclosed that, research remains the weakest link in the country's oil and gas industry, though recognised as the backbone for sustained growth in any industry.
According to him "IOCs might never deem it fit to invest in research in Nigeria because they have established research institutions in their countries, the NOCs and marginal field owners are still struggling and unable to meet such financial obligation for a research task. He added that, though the project would help in capacity building, there's barely any Nigerian university that can afford it. He stated that the commissioned laboratory equipment would enhance research in Relative Permeability Studies; Enhanced Oil Recovery; Formation Damage and; Rock and Fluid Compatibility Studies
"This is a private initiative and our modest contribution to the effort of government in establishing research institutions like the R&D arm of the NNPC."
In addition, He said: "Laser has registered a pioneering status in several notable areas of development in the industry." He maintained that, Laser was the first to introduce mercury-free PVT Laboratory in the country and in Africa. Again, Laser was the first to introduce Petrel into the country, a reservoir modelling tool for reservoir management. "Laser Petroleum Geoscience School is an arm of the company deliberately opened to impact practical knowledge. Again, they were the first with such novel initiative which equips geoscience students with practical knowledge."
In his keynote address, with the theme: "Oil and Gas Research for Capacity Building" the Minister of State for Petroleum Resources, Dr Emmanuel Ibe Kachikwu, who was a guest at the commissioning applauded the management of Laser for the project. He stated that he is very committed to any project in the oil and gas sector, adding: "It creates jobs, provides for personal, family and community responsibilities.
---
Be the first to know when we publish an update