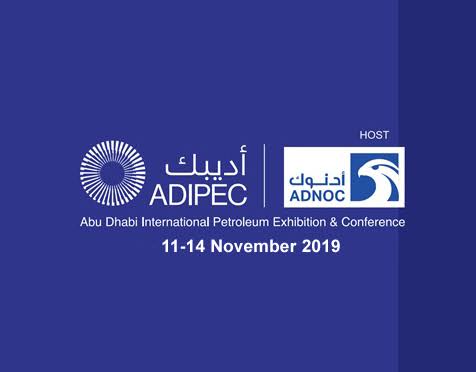 The Abu Dhabi International Exhibition & Conference (ADIPEC) is the world's largest and most influential event for the oil and gas sector.
ADIPEC 2019 attracted a breaking record of 155,000+ attendees with over 2,200 exhibiting companies and over 1,000 speakers, Energy Ministers and CEOs.
The ADIPEC 2020 edition will take place between 9th – 12th November and will provide an unparalleled opportunity for companies to fast track their recovery as the global industry looks to meet, do business and exchange
knowledge.
Reasons why you can't afford to miss ADIPEC 2020 include:
1. ADIPEC is the world's foremost meeting place to identify innovative ideas, launch revolutionary new products, build diverse partnerships and do business in the post COVID-19 energy era.

2. The event provides an exceptional opportunity for businesses to come together to network with existing and new customers and review the services, products and solutions that will enhance performance, increase efficiencies and help optimize costs.

3. The ADIPEC Strategic Conference Program will provide the thought leadership that will frame the post COVID-19 oil and gas landscape.

4. ADIPEC will provide the platform that connects global energy and non-energy organisations to define the new energy businesses of the future.

5. As the world looks to the future, ADIPEC generates the highest
return on investment for international, regional and local oil and gas businesses and professionals as we convene to re-engage and explore multiple business opportunities.

To discuss your participation in ADIPEC 2020 or enquire about available stand space, please contact adipec.sales@dmgevents.com