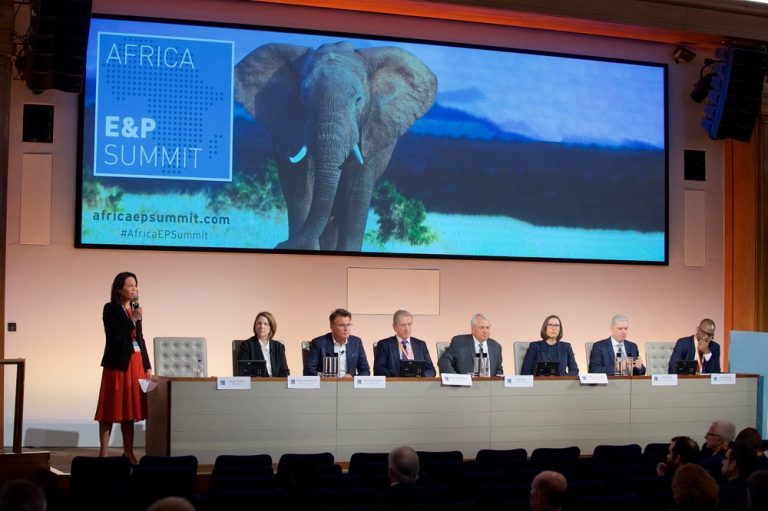 Peace Obi
Stakeholders and participants at the 2019 Africa E&P Summit have called on investors in the global oil and gas industry whose exploration activities are considered detrimental to the environment to adopt efficient and safe E&P operations that will lead to a reduced negative impact on the environment.
The summit which held between 22 and 23 of May at Savoy Place in London had upstream industry leaders, experts in geosciences, finance, stakeholders from different countries in attendance, deliberating on a number of issues around E&P operations harped on the need for investors in the extractive industry to pay attention to environmental, social and governance (ESG) risks.
Acknowledging the rising exploration prospects in Africa, discussants said investors in the global oil and gas industry must take cognizance of the looming climate change and adopt best practices in their exploration activities as well as encourage both economic and human capital development in their areas of operation.
Stressing that Africa is strategically endowed with great potentials, the Chief Operating Officer, Upstream, Oando Energy Resources, Dr Alex Ainojie Irune, enthused that the continent has always been an interesting investment attraction for oil and gas and other businesses. Adding that business prospects in this part of the world are generating so much interest, which he said is good for the continent.
Collaborating Irune's opinion on Africa as an attractive investment destination, the Executive Director, Operations, Seplat Petroleum, Effiong Okon said that "Africa is home to some of the world's growing economies and lots of economies with double digits growth numbers. There is so much potential in Africa. If you look at the global oil and gas reserves, about 7.5 to 8 per cent of it sits in Africa. In the last six to seven years, the biggest oil discoveries have been out of Africa. That tells you the sort of huge potential that still exists in Africa.
Calling on the governments and investors in Africa to aim at a balanced and mutually beneficial deal in tapping into the opportunities in these countries, the Vice President, ExxonMobil (Africa), Pam Darwin said that companies beyond geology must balance a range of challenges. She said investors should accommodate and deal with such issues that affect local stakeholders, politics, and commercial needs in their investment plans.
She urged investors to pay attention to what she described as three essential 'Es': Energy, Education and Empowerment for women. Stressing that giving work and contracts to women allows communities to retain cash, improve prosperity. "It's good for business, it's good for communities – and our employees are from those communities," Darwin said.
Also speaking, the Vice President, Exploration (Africa), BP Jasper Peijs, said, "Companies must help provide power to people, but do this in responsible ways. Good relations with communities will go some way to aiding production plans, although these must be backed up by responsive governments. Disclosing that production in the continent was around 8 million bpd of oil, down from 10 million bpd a decade ago, Peijs said, "Half of this is related to civil unrest in Libya, while the other half has come as a lack of investment. In Angola, we've got two billion barrels of discovered resource that have not progressed yet, but the new president has transformed the country's approach, putting a new petroleum code in play."
Continuing he said, "There are plenty of opportunities available at the right terms, and there is a desire to work together. "Four years ago we were only in four countries in Africa: Angola, Egypt, Libya and Algeria. In the past three or four years, we have added six countries to that." Life improves as energy is consumed."
The Publisher, Orient Energy Review Magazine, Mrs Nneka Ezeemo reiterated the fact that Africa is a market with quite a lot of potential that has yet to be fully tapped, she noted that the continent must pay attention to. According to her, "The conference discussion touched on some of these issues like environment, society and governance-driven investment, which has a way of promoting the development of the host communities and improve the reputation of the Operators. That is an important takeaway!
Speaking on the role of Orient Energy Review Magazine as a Local Continent voice in Nigeria and Africa, she said, "We found out that the issue of development in Africa is something a well crafted local content policy can address." Stating that while doubt and uncertainty greeted the introduction of the local content policy in the Nigerian oil and gas industry in 2010 when the government of Nigeria signed her NOGICD Act into law, Orient Energy Review magazine – an energy publication took up the responsibility to follow up on the Act implementation. According to the publisher, "As at the time, we started publishing in 2012, there was a lot of uncertainties and doubt on the effectiveness of this policy in Nigeria oil and gas industry. It was a big issue and so, we decided that we are going to lend our voice to local content policy implementation in Africa, particularly to Nigeria where we publish from. Since then till now, we have remained consistent on the journey. And as far as the local content policy is concerned, I can say a lot of progress is being made not just in Nigeria, but across Africa.
"So, being on this journey opens us up to keep reviewing the challenges as well as the successes. Actually, there are a lot of positive things to talk about in the local content policy implementation and achievements in Nigeria and other parts of Africa," Ezeemo said.