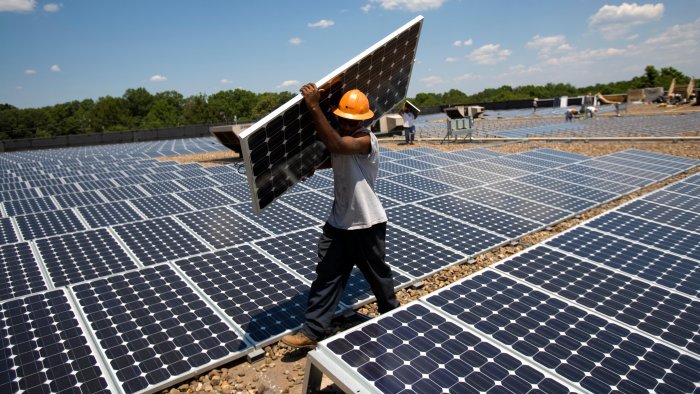 Togo Commences Energy Transition of Lome Airport to Solar

        …Calls for bids from contractors 
Togo, through the Lomé-Tokoin Airport Company, has called for tenders for the control and supervision of construction work for a solar power plant intended to supply energy to Lomé airport.
Agency Egocin reported yesterday that the closing date for receipt of applications is set for October 12. "Gnassingbé Eyadéma International Airport (AIGE) is starting its transition to renewable energies, with a project to build a photovoltaic solar power plant in its enclosure," the report said.
With a view to covering AIGE's energy needs, to aligning itself with the country's ambitions for the production of electricity based on renewable energy sources and to be part of sustainable development, Lomé-Tokoin Airport Company (SALT) decides to build a photovoltaic solar power plant, indicates a document from the institution, the report quoted Togo First.
If the power that will be installed is not disclosed for the moment, the future plant will have to meet all the energy needs of the airport, currently covered by the CEET and generators.
For the control and supervision of works, SALT invites interested companies to submit until October 12 to the secretariat of the Finance and Accounting Director of SALT, their technical file with a view to establishing a list of prequalified candidates, said the report.
By Chibisi Ohakah, Abuja

---
Get more news like this directly in your inbox