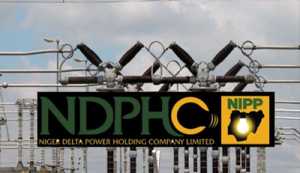 Reps declare NDPHC board, management illegal

The Chairman, House of Representatives Ad-hoc Committee investigating alleged constitutional breaches, impunity and other infractions of the Niger Delta Power Holding Company (NDPHC), Hon. Darlington Nwokocha (PDP, Abia), has described the past and present boards and management of the NDPHC as illegally constituted largely because their appointments were never ratified by its shareholders.
It was further discovered that the company never held any Annual General Meeting (AGM) since its inception. The probe is consequent upon a resolution of the House at plenary on need to investigate allegations of misappropriation of over $30 billion (about N10.8 trillion) by the management.
At the resumed hearing, the lawmakers were shocked to find that appointments to the board and management had been made by "fiat" as only the National Economic Council (NEC) nominated members without the approval of shareholders as prescribed in the Companies and Allied Matters Act (CAMA).
A member of the committee, Hon. Mark Gbillah (APC, Benue) said the legitimacy of all expenditures carried out since the inception of the company till date were questionable as a result of the faulty appointments, adding that the company had operated without checks and balances.
However, the company's Managing Director, Mr. Chinedu Ugbo, alongside the General Manager, Legal Services, Mr. Mohammed Nanmud, argued that though no AGM had been held by the company, there were nominations received from shareholders, indicating who to represent them.
He also said the current board will consider the company's audited accounts between August and December and schedule an AGM for the consideration of accounts and ratification of other appointments by shareholders.
Source: THIS DAY
---
Get more news like this directly in your inbox