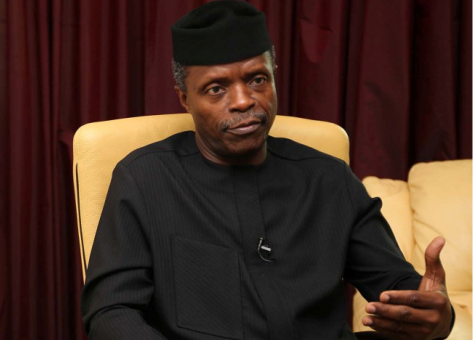 Osinbajo lauds Azura-Edo, Edokai market power projects in Edo state

Vice-President, Prof. Yemi Osinbajo, on Friday assured investors that the Federal Government would continue to support investments to improve the nation's power sector.
Osinbajo made this known when he paid a visit to the 460-megawatt Edo-Azura power plant in Ihovbor community, in the Uhunmwonde Local Government Area of Edo State.
He explained that the Federal Government was concerned about increasing power generation and supply and would provide the needed support for private businesses interested in the sector.
The vice-president described the Azura-Edo power plant as an impressive project making meaning contributions to the national grid and leaving the power situation in the country greatly improved.
Vice President Prof. Yemi Osinbajo also visited the Edokai market in Benin to see the FG's Energizing Economies Initiative which aims to provide 24/7 electricity to markets and other economic clusters.
---
Get more news like this directly in your inbox