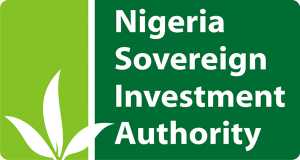 The Nigeria Sovereign Investment Authority (NSIA) on Thursday said it paid about $417.46 million to the country's electricity bulk trader, the Nigeria Bulk Energy Trading Company Plc (NBET). This, it said, is contrary to allegations by the Association of Electricity Distributors Investors (AEDI) and the Association of Nigerian Electricity Distributors (ANED) that the Ministry of Power had diverted the funds into the award of "frivolous, over-priced and senseless contracts."
NBET, a 'special purpose electricity trader' is mandated to buy electricity and ancillary services from independent power producers in the country, including the successor, Power Holding Company of Nigeria (PHCN) and electricity generating companies (GENCOs). The purchased electricity is with the objective of reselling to electricity distribution companies (DISCOs) and other large general service (LGS) customers, who take electric energy from locations across the integrated transportation network.
To enable it fulfill its mandate and drive investment into the country's electricity sector, NBET was provided $350 million fund as capitalisation to enable it cushion the impact of sovereign risks as well as prompt payment for power supplied by the GENCOs and independent power producers to the national grid. Following the privatisation of the power sector in 2013, the fund had been in the custody of the NSIA since 2014 under a fund management agreement.
The funds allocated to NSIA was part of the proceeds from the $1 billion Eurobond issued by the federal government in July 2013 under a fund management agreement. At the expiration of the four years investment term, the authority said it transferred the funds to NBET in three tranches: $8 million in May 2016, $5.5 million in August 2016 and $403.96 million in July 2018.
Source: Premium Time