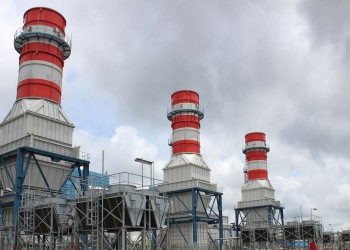 NDPHC begins construction of N5.53bn power transmission station

The Niger Delta Power Holding Company, a firm owned by the three tiers of government, commenced the construction of a N5.53bn power transmission and transformation substation on Tuesday.
The NDPHC said the station, which is being constructed in Lafia, Nasarawa State, would be completed, tested and inaugurated before the end of this year.
The Managing Director, NDPHC, Chiedu Ugbo, told journalists at the ground-breaking that the substation would help improve power supply across the country, particularly in Abuja, Nasarawa and neighbouring states.
He said the 330KV high voltage transmission and transformation substation would cost the NDPHC about $18m (N5.53bn at the official exchange rate of N307 to one dollar), adding that a German contractor, AK AY Elecktrik, was handling the project.
Ugbo stated, "We hope to complete this project before the end of this year and we are working tirelessly with the contractor to make this happen. We have a world-class project consultant and contractor on site. We are also working with the Nasarawa State Government.
"The Federal Government is very serious about this project and for us at the NDPHC, we are committed and will ensure that the project is completed, tested and inaugurated this year. There are several components of the project, because building a 330KV substation is a major one. However, the project cost is roughly about $18m (N5.53bn)."
On why Lafia was chosen for the project, Ugbo explained that the state capital lacked a high voltage transmission line despite having 330KV lines running over it to other locations.
He said, "This project was conceived by the NDPHC to improve power supply to this state, Abuja and neighbouring states. Before now, this state was being served by a power source that comes all the way from Akwanga, an extremely long 93km 33KV line that is a distribution high voltage line but not high voltage transmission line.
"When you are running such a length of distribution line all the way from Akwanga to Lafia, with connections along the road, at the end of the day you find out that the voltage profile for Lafia is very low. Now, the demand for power in Lafia has shot up considerably and the line is unable to meet the demands of the people. So the governor reached out to the government to assist in developing this project."
Ugbo stated that the 330KV transmission line conveying power from Makurdi to Jos only ran over Nasarawa without dropping high voltage electricity in Lafia, which is needed to serve Abuja and neighbouring states.
He, however, noted that with the construction of the transmission station in Lafia, high voltage power would be dropped in Nasarawa for onward distribution to consumers in the state, Abuja and other states.
---
Get more news like this directly in your inbox