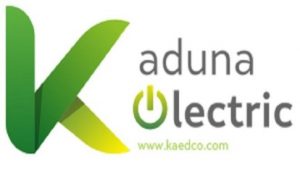 Kaduna DisCo says security issues affecting its business
The Chairman, Board of Directors of Kaduna Electricity Distribution Company, Alhaji Yusuf Hamisu Abubakar has said the security challenges in parts of Zamfara, Sokoto and Kaduna states, three of the four franchise states of Kaduna Electric is adversely affecting the operations of the electricity firm.
Alhaji Abubakar disclosed this in Kaduna over the weekend. In a statement by the DisCo's spokesman, Abdulazeez Abdullahi, the chairman added that it was also affecting all businesses in the area and called on captains of industry and the business community as a whole to lend their support to the government campaigns aimed at creating a peaceful and conducive atmosphere for business to flourish.
He called on the business community to support government to bring an end to the current security challenges bedevilling the country. Abubakar who doubled as the Chairman of the Kaduna Members' Evening and Dinner organized by the Institute of Directors of Nigeria (IODN) where he spoke, charged members of the Institute to live above board and continue to raise the standard of corporate governance in both the private and public sector.
Source: Daily Trus
---
Get more news like this directly in your inbox