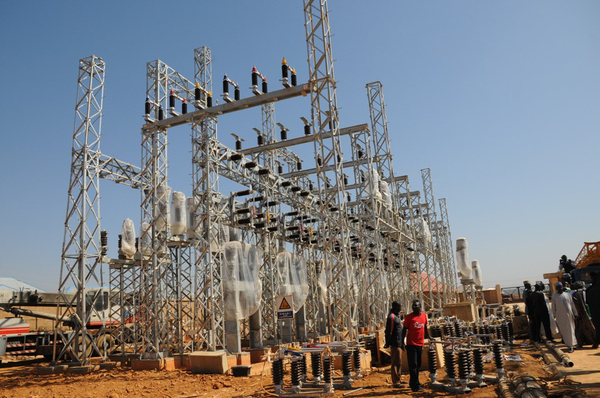 By Sola Akingboye 
The battle to free Nigerians from the yoke of National Electricity Regulatory Commission (NERC) may not end soon if recent events in the energy sector are anything to go by. Electricity subscribers across the country still cry foul having been forced to pay for electricity not used, even several weeks after the National Assembly moved against the tariff.
Energy watchers are of the opinion that NERC's disposition towards the issue leaves much to be desired, a development that has put a huge question mark on the sincerity of the regulatory agency in striking a genuine balance in the electricity market, especially on the long-drawn-out fixed tariffs and estimated billing system, widely seen to be in favour of Service providers.
It would be recalled that a query was issued to NERC by the nation's lawmakers early in August, especially on the issue of fixed electricity charge following a motion moved by Sen. Sam Egwu and co-sponsored by Sen. David Umaru. This has led to the issuance of an order by the lawmakers to the Amadi led NERC for the immediate restructuring of the existing regulation.
Speaking at a briefing in response to the Senate directive, the Chairman/Chief Executive Officer of NERC, Dr. Sam Amadi, stated that the commission had been able to intervene in the matter, stressing that power distribution companies have agreed to review the fixed charge in a way that consumers who do not receive power supply will be exempted from paying it.
His words: "In recognition of the negative impact of the fixed charge, the commission has held several public consultations to ascertain a measure that will guarantee financial viability in the industry and not expose consumers to paying for electricity not consumed
"Based on the intervention of the commission, the distribution companies have agreed to find a way to restructure the fixed charge such that a consumer who does not receive electricity supply does not pay the fixed charge." Amadi assured.
A special investigation conducted by this Magazine on compliance and implementation of the restructuring order as pronounced by NERC, indicates that several weeks after the Senate order, neither has any amendment made by the DISCOs nor did NERC act on its words. DISCOs are still enmeshed in sharp practices, both on Fixed and Estimated billing, thereby frustrating consumers.
Recently, our Correspondent had a nasty personal experience concerning his prepaid subscription, which actually tends to confirm that the proclamation made by NERC was not only misleading, but mischievous meant only to pacify the National Assembly as well as distract the general public.
His story: 'My recent subscription under the R2 tariff was in the sum of #2,000 worth of electricity, which produces 109.2 units, and lasted for 1month or thereabout, due to prudent usage.
As a journalist, conversant with the regulatory principles of NERC, having covered the sector over the years, it came as a surprise that the same amount of #2,000 worth of electricity that produced 109.2 units could only produce 55.8 units against that of the month earlier.
See Tariff Illustration below:
Date                     Amount                Unit Supplied
29/7/2015          #2,000.00                109.2
14/09/2015       #2,000.00                 55.8
The illustration above indicates a 50% reduction in the electricity supplied by Abuja Electricity Distribution Company in the months indicated above.
Alas! Explanation projected by the Disco however was, 'I was made to pay for the 13 extra days I did not recharge (between 30th Aug. and 14th Sept when I later recharged). This is in spite of the fact that I had more than enough units that kept me for the thirteen days in question. Perhaps, this leaves much for one to pondered, it exists anywhere in the world, people are forced to refuel when having enough in their vessel; a regulatory fraud so to speak?
Asked whether the new order, as proclaimed by NERC is yet implemented; a staff at the business unit of the company, AEDC, was quick to debunk having received any official notice from NERC. But in what look like a confirmation and demonstration of NERC's insincerity in the Service charge saga, calls put across to the Head, Public Affairs of the Commission, Dr. Usman Abba-Arabi were ignored at the time of filing this report, neither did he return text message asking to get the Commission's side of the story on the implementation of the Senate intervention.
In his reaction to the unfortunate development, a top Executive Director in charge of Regulatory and Stakeholders Relation at the Abuja Electricity Distribution Company, Eng. Abimbola Odubiyi, unequivocally explained to this magazine that, some consumers cut corners to get electricity to their houses without paying, stressing that the fixed electricity charge is part of the regulatory measure that still keep the Service providers in business.
He speaks: "At AEDC, we appreciate the apprehension consumers have about fixed charge. However, fixed charge is a normal thing in all utilities all over the world. What we are doing here is not unusual, and having said that and as a listening company, we have decided that our fixed charge will be reducing by 5% annually in the next ten years on the compound basis, that is if approved by the regulator."
"It means that, what people will be paying will be discounted with the current rate of inflation. AEDC customers will be on 70% less than what they are paying now, and I think that is a good deal to prove to our customers that we listen to their complains."
"Normally, you don't pay for what you don't use, and AEDC does not on its own go ahead to charge customers for what they don't use. If you have meter in your house and you don't use electricity, the meter will not read and you don't have to pay."
"However, if you don't have a meter and you are placed on direct billing, what then happen is if you are living your house for a long period of time, the appropriate thing is to notify us that your premises or this house will be vacant for this period of time, so that the customer will not be billed. It is appropriate thing to do."
"Customers should not take things for granted.  For example, Christmas is approaching, if you are travelling; let us know you are living your house locked, and then, we will do the proper thing for you. He stressed.
The question agitating the minds of Nigerians is: how long would NERC rob Peter (the paying customers) in order to pay Paul (Electricity providers) for the sin of customers that steal electricity, particularly in the face of parlous service delivery?
But consumers want to know why they must be made to pay for electricity not consumed.