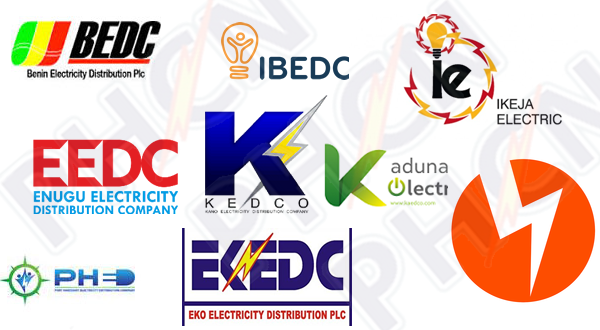 Electricity Customers Lodge 204,506 Complaints in Three Months

The Nigerian Electricity Regulatory Commission has disclosed that a total of 204,506 complaints were received by electricity distribution companies in the first three months of this year.
According to NERC the complaints received by the 11 DisCos in Q1 2020 reflected an increase of 15.02 per cent when compared to the 177,807 received during the fourth quarter of 2019.
"In total, the Discos attended to 188,749 complaints, representing an increase of 1.84 percentage point from the preceding quarter," it said.
The report showed that Ibadan and Port Harcourt Discos had the lowest customers' complaints resolution rates based on the proportion of complaints not addressed in the first quarter of 2020.
NERC said, "Similar to the preceding quarter, Enugu and Yola Discos received the highest and lowest number of customer complaints respectively during the first quarter of 2020.
"It is noteworthy that Yola has continued to record the least customer's complaints since the second quarter of 2019."
According to the report, the Discos' customer complaints centred on service interruption, poor voltage, load shedding, metering, estimated billing, disconnection, and delayed connection.
It said during the period under review, majority of the Discos received complaints on each of those key issues, adding that only Kaduna Disco had no record of customers' complaint on load shedding.
"The number of complaints on metering and billing decreased significantly but still dominates the customer complaints during the quarter under review," the commission said.
It said metering and billing accounted for 42.96 per cent (87,854) of the total complaints received during the first quarter of 2020 as against 50.49 per cent (89,782) recorded in the preceding quarter.
"This implies that, on average, 965 customers complained about metering and billing per day in the first quarter of 2020," NERC said.
It said the observed decrease in the rate of customer complaint related to billing and metering could be attributed to the impact of the order on capping of estimated bill, which capped the monthly volume of energy an unmetered customer could be billed to the average vending of the prepaid customers in the neighbourhood.
"Another issue of serious concern to customers is service interruption and disconnection which respectively account for 18.40 per cent (i.e., 37,631) and 12.06 per cent (i.e., 24,666) of the total customer complaints during the quarter," the commission added.
According to the report, to ensure improved customer service delivery, NERC continued to monitor and audit customers' complaint handling and resolution process by Discos.
"Also, the commission continuously monitors the operation and efficacy of its Forum Offices w
hich were set up to redress on consumers' complaints not adequately resolved to the customers' satisfaction by the responsible Discos," it said.
By Peace Obi with Agency Report
---
Get more news like this directly in your inbox