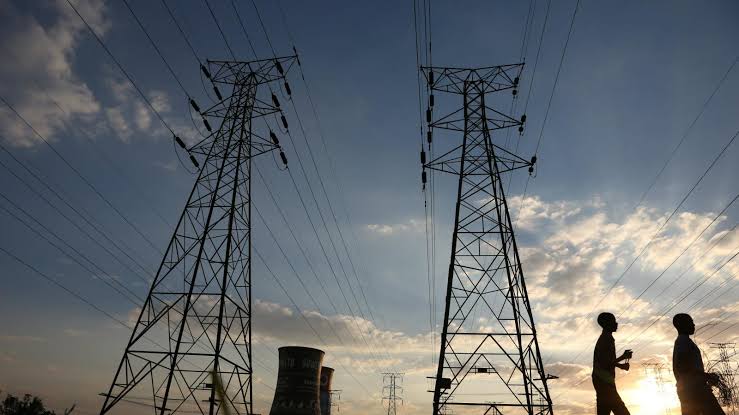 AfDB, Africa50, Power Africa Sign Pact For Electricity Access In Africa
The African Development Bank (AfDB) Investment Fund has signed an agreement with Africa50, and Power Africa, a US government-led initiative for access to electricity in Africa. The purpose of this agreement is to attract investment in power generation in Africa.
The agreement between Africa50 and Power Africa was signed in Johannesburg, on the sidelines of the Africa Investment Forum (AIF), which was held between November 11 and 13, 2019. The agreement is expected to increase investment tenfold in the construction of electricity generation infrastructure on the African continent.
"Energy production and transport are among the most urgent infrastructure needs in Africa, with significant multiplier effects on economies. To successfully develop projects in the energy sector, we need the collaboration of all stakeholders, which is why we are pleased to be associated with the Power Africa initiative," Afrik21 quoted Koffi Klousseh, Africa's director of project Development50.
The new partnership between Africa50 and Power Africa should make it possible to increase access to electricity more quickly, which is currently one of the greatest challenges facing the African continent. Both actors are very active and could contribute to meeting this challenge, which is ranked 7th in the United Nations' (UN) Sustainable Development Goals (SDGs).
Africa50 is increasing its investments in renewable energy production in Africa. The investment fund is involved in the construction of the Benban solar photovoltaic complex in the Aswan government in Egypt, alongside the Norwegian independent power producer Scatec Solar (IPP) and the insurance company Kommunal Landspensjonskasse (KLP) as well as Norfund, the Norwegian government's investment fund.
Africa50 is also investing in hydropower with the construction of the Nachtigal hydroelectric dam in central Cameroon. This project is being developed as part of a public-private partnership (PPP) involving the State of Cameroon, the French electricity giant Électricité de France (EDF), Stoa Infra Energy, an investment fund specialising in infrastructure and energy in Africa, Latin America and Southeast Asia, and the International Finance Corporation (IFC), the World Bank's private sector financing subsidiary. Further south of the continent, precisely on the island of Madagascar, Africa50 is involved in the development of the Volobe hydroelectric project, located in the Toamasina region in the east of the country. This project is being developed by the Axian Group, a company based in Tananarive, in partnership with SN Power, a Norwegian company.
For its part, Power Africa is led by the United States Agency for International Development (USAID). This initiative brings together investors such as the Overseas Private Investment Corporation (OPIC), the US government's development finance institution, the European Union, the World Bank, the British investment fund Actis… There are also companies such as Engie, Azuri Technologies and Bboxx, Afrik21 reported yesterday
---
Get more news like this directly in your inbox