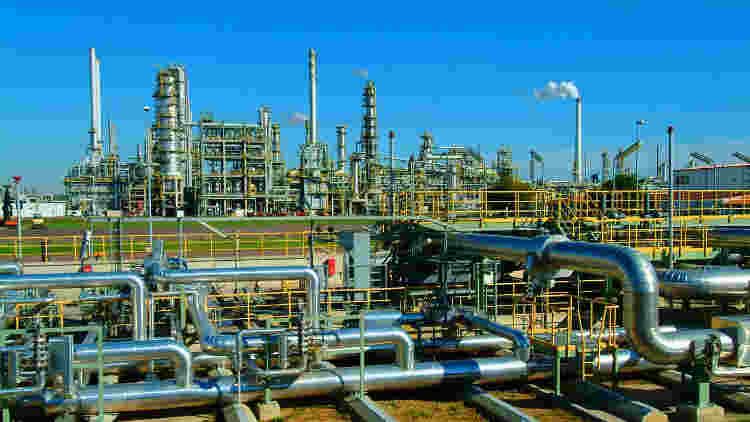 Waltersmith Launches 5,000-bpd Capacity Modular Refinery in September

Waltersmith Petroman Oil Ltd., a Nigerian independent producer, will open a 5,000-barrel a day capacity modular refinery in September in the country.
Nigeria is Africa's top crude oil producer but it imports all of its refined-product needs.
Speaking at a webinar yesterday, the company chief executive officer, Chikezie Nwosu, said Waltersmith Petroman Oil Ltd is Nigeria's first producer from marginal fields, and plans to increase output to 30,000 barrels a day in two years.
An earlier plan to commission the refinery, built by Houston-based VFuels, in May was hampered by the coronavirus pandemic, Nwosu said.
The crude processing plant is part of a bigger industrial energy park that will serve as a manufacturing base for oil and gas components. The project includes a 30-megawatt power station, which Waltersmith will expand to about 300 megawatts.
"We expect that by September we should be ready to test-run the refinery, now at 98% completion," he said. "We're going to grow its capacity by an additional 25,000 barrels a day to make it 30,000 barrels," Chikezie said.
Bloomberg said Nigeria is desperately trying to revive its refining industry that has languished for years. It has commissioned the revamping of four state-owned refineries with a total capacity of 445,000 barrels a day while Africa's richest person, Aliko Dangote, is also building a plant with a capacity of 650,000 barrels a day that will help cut Nigeria's $7 billion annual fuel-import bill.
Waltersmith Petroman Oil Limited was incorporated in 1996 as a Joint Venture between Waltersmith & Associates Limited, a Nigerian company and Petroman Oil Limited of Calgary, Canada to operate as a Petroleum Exploration and Production company.
In 2001, Waltersmith Petroman Oil Limited became a wholly-Nigerian owned company with the divestment of Petroman Oil Limited.
The Company participated in the 2003 Nigerian Marginal Oil field licensing round for indigenous companies. It was awarded the Ibigwe field located in Oil Mining Lease (OML) 16 by the Federal Government of Nigeria.
Chibisi Ohakah and Peace Obi
---
Get more news like this directly in your inbox