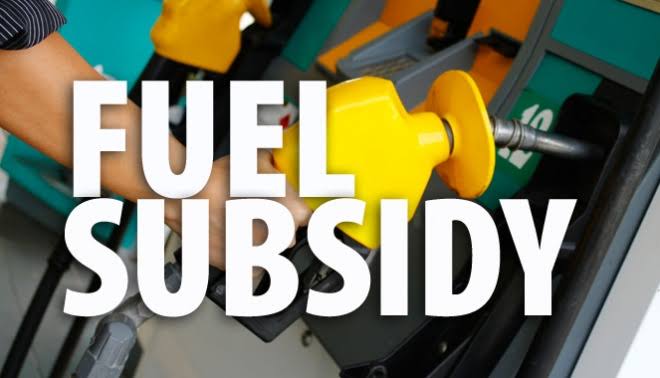 Subsidy Removal Welcome But Ill-timed – Harry
A major stakeholder and leader of the petroleum products retail sector, Dr Billy Harry, has that although the removal of oil subsidy is a welcome idea, the move was ill-timed, and that proper consultation was not made with major stakeholders.
The announcement of the subsidy removal was made by the Group Managing Director of the Nigerian National Petroleum Corporation (NNPC), Mele Kyari, while speaking on national television. "There is no fuel subsidy anymore and no resort to either fuel subsidy or under-recovery of any nature. NNPC will play in the petroleum marketplace, just like another marketer in the space," he said.
Some of the oil and gas stakeholders in the retail sector, expected to be engaged by government before the withdrawal of the subsidy include but not limited to the Nigeria Union of Petroleum and Natural Gas Workers (NUPENG) Petroleum Products Retail Outlets owners Association of Nigeria (PETROAN), Petroleum Tanker Drivers union, Independent Petroleum Marketers Association of Nigeria (IPMAN), Major Oil Marketers Association of Nigeria (MOMAN), Depots and Petroleum Products Marketers Association of Nigeria (DAPPMA).
Harry, who is the President of PETROAN argued that Nigeria is currently dependent on importation of refined petroleum products and that the removal of subsidy without consideration to local refining of petroleum products was not feasible. "Will all four NNPC domestic refineries in Nigeria be efficiently operational as obtained in other climes? How can Nigeria depend on importation in place of domestic refining?" he queried.
On Petroleum Equalization Fund (PEF), he asked, if bridging claims are expected to stop, and how will the consumers in hinterland meet their petroleum products requirements? According to him, government has done little in ensuring the safety of the infrastructure for the movement of petroleum products. He described the current deliveries by trucking and marine as epileptic due to bad roads and piracy.
The PETROAN boss opined that the NNPC pipelines network is totally not operational, and that government needs to put measures in place to make the pipelines work efficiently and effectively before considering the final removal of subsidy?
He posited further that the federal government should consider making available soft loan for his members to cushion the effect of the sudden reduction in pump price of fuel which saw PETROAN suffering huge losses. "This will also ensure products availability in all the geopolitical zones of Nigeria in order to drive urban and rural economic development?" he said.
He, however, stated that as a matter of fact that PETROAN fully endorses the removal of the subsidy, and assured that his members will collaborate with the Nigerian government and the NNPC to ensure a successful withdrawal of subsidy.
He, however, said the support of his members would be premised on the fact that all players must be on level ground, and there shall be no special or selective force exchange. And secondly, basic refining capacity must be embarked on to ensure access to petroleum products.
Dr Harry hailed the NNPC as a transparent organisation. The corporation is probably the only state oil firm in the world that publishes its monthly financial and operations reports.
Chibisi Ohakah
---
Get more news like this directly in your inbox