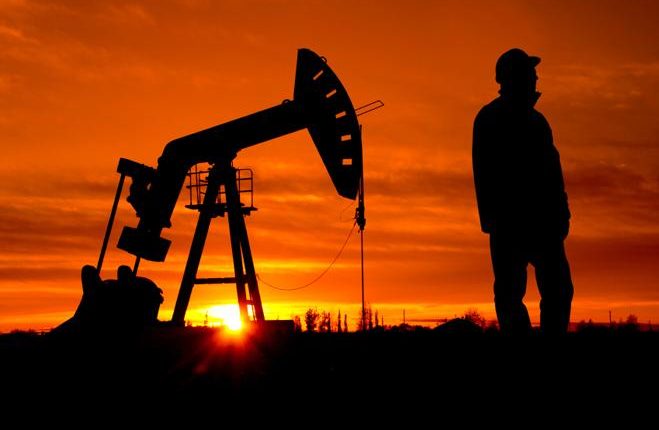 Stakeholders Examine Energy Security Challenges, Decry Nigeria's Fuel Import Regime

The Executive Secretary, African Refiners and Distributors Association (ARA), Anibor Kragha, said that population explosion in the continent will force Africa to target sustainable financing options to build refineries and transport infrastructure.
Kragha was the keynote speaker during a webinar hosted last weekend by the University of Port Harcourt, Nigeria, in conjunction with the Nigeria Society of Chemical Engineers (NSChE), as part of the activities marking the 5th International Conference on Gas, Refining, and Petrochemicals.
Speaking on "Getting the Petroleum Refineries Back on Stream: Sustainability and Socio-Economic Considerations," Kragha said that investors were getting worried about investing in the capital-intensive fossil fuel industry, which requires high operational & HSEQ performance amid volatile, internationally impacted margins, high regulatory and country risk, and potential conflicts with global climate change policies.
He stressed that Africa needs a unique sustainable financing and energy transition to produce and distribute cleaner fuels in line with global standards, a safe, secure, economic, and efficient petroleum supply chain as well as concerted efforts towards global climate change policies for alternative fuels.
Africa, he said, has no option than to reduce Sulphur in petroleum products to 10 parts per million (ppm) as well as a greater vehicle control system to phase out abandoned vehicles.
[Also Read] Stakeholders proffer solutions for effective utilisation of Eastern ports  
To him, efficient, safe, sustainable and economic refinery operations will provide significant positive, multiplier socio-economic benefits to Nigeria and other countries.
Kragha added that rigorous analysis of investments, risks and socio-economic benefits remained essential to attract financing for African refinery and downstream projects. Adding that government support, particularly fiscal and regulatory certainty, is required to attract requisite brownfield and greenfield refinery investments.
"African countries must follow natural supply chains to promote regional investments and harmonize product quality as well as tariffs to encourage free trade," he said.
Stakeholders from Nigeria who spoke at the event expressed concerns over the state of Nigeria's petroleum downstream and of other African countries in the face of emerging global issues.
The stakeholders argued that with over $30 billion yearly import of Premium Motor Spirit (PMS) into Nigeria alone, the country faces serious environmental and health challenges of imported petroleum products, closure of refineries across the world, logistic challenges, import of used cars, and other emerging issues could double existing challenges in the country.
[Also Read] African oil industry meets in South Africa to discuss investment prospects
According to them, the situation could spike energy security problems amid growing poverty, poor capacity utilisation of existing refineries, and low investment appetite for fossil fuel-related projects.
The Conference Chairman, Tony Ogbuigwe, said peak oil is in sight, stressing that prevailing challenges have changed the industry's outlook, especially demand for oil.
According to him, aprt from the challenges posed by COVID-19, emerging issues such as climate change, electric vehicles and other actions have created disturbing situations leading to the closure of refineries across the world.
He describes as regrettable the fact that Nigeria spends a whopping $30 billion yearly in importing petroleum products in the face of low utilisation of refineries. "Nigeria and other Africa countries must build new refineries and ramp up utilization or risk energy security issues," he said.
He called for a robust refining and petrochemical sector, stressing that Nigeria needs to release the potential of existing refineries by adopting an Independent Joint Venture (IJV) model.
On 'dirty fuel' issue in the sector, Ogbuigwe encouraged private investors to invest in hydrodesulphurization to meet extant regulations, and enable the product to be sold across the region.
[Also Read] Nigeria's refineries not too old to operate, says NNPC
Earlier in his remarks, the Chief Host and Acting Vice-Chancellor, University of Port Harcourt, Prof. Stephen Okodudu, called on the federal government to change the narrative of importation, and do everything possible to ensure that the country becomes self-sufficient in refined petroleum products.
Okodudu said giving its dynamics; the university is doing everything possible to build capacity in the downstream sector through a series of programmes.
National President, Nigeria Society of Chemical Engineers, Onochie Anyaoku, said the country needs to examine and initiate actionable solutions to reposition the oil and gas value chain.
To him, the window of opportunity in the sector is fast closing as an investment in fossil fuels is drying up.
By Chibisi Ohakah, Abuja
Get More Nigeria Oil and Gas Industry News on Orient Energy Review.
---
Get more news like this directly in your inbox