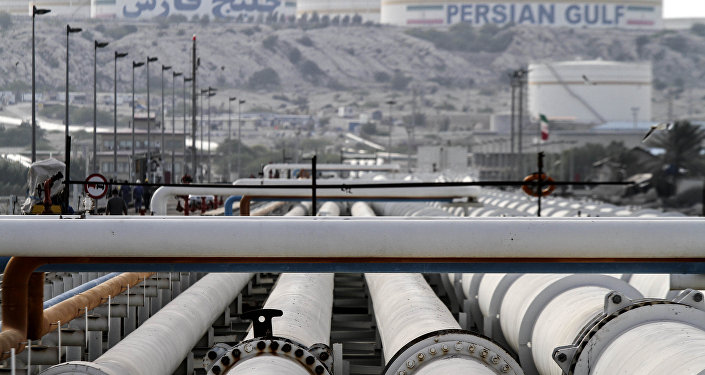 Shell Shuts Trans Niger Pipeline

The Trans Niger Pipeline in Gio, Tai Local Government Area of Rivers state has been shut by Shell Petroleum Development Company (SPDC) of Nigeria Limited.
In a statement issued in Port Harcourt on Tuesday, Mr. Joe Obari, SPDC spokesman, said fire was observed on the right of way of the pipeline (TNP) at Ogoni land.
"This is also the right of way of the Bonny-Refinery pipeline belonging to the Petroleum Products Marketing Company (PPMC), a subsidiary of Nigeria National Petroleum Corporation (NNPC)," the statement reads.
[Also Read] Nigeria's SPDC contains leaks on Trans Ramos Pipeline
Obari said that a joint investigation team visit would determine the cause and impact of the fire.
"SPDC has shut the TNP as a precautionary measure pending the investigation," he said.
It was not clear whether Shell was referring to the same Bonny Crude Export pipeline, which the Niger Delta Avengers claimed its men damaged recently.
The Trans Niger Pipeline is one of two major pipelines carrying the Bonny Light crude grade for export.
[Also Read] Bayelsa Oil Spill: Shell repairs ruptured pipeline, pledges compensation for victims
It will be recalled that a force majeure was declared earlier in May by Shell on Bonny Light exports after the NCTL was closed.
The Anglo-Dutch oil giant is joined at TNP by the Nigerian National Petroleum Corporation (NNPC), French multinational company, Total and Italian major Eni's subsidiary Agip.
The shutdown comes as repairs are completed on the Nembe Creek Trunk Line (NCTL) that also moves the major export grade.
[Also Read] Why FG Shut Down All Refineries – NNPC
Shell had initially declined to confirm the report or whether oil export has been compromised, with the latest sabotage by the Avengers.
The Niger Delta Avengers however has said its attack was "only a wake-up call" and a response to a clampdown by security forces.
---
Get more news like this directly in your inbox