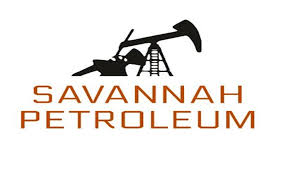 Savannah Energy has reported its 2019 reported card, showing a $16.9 million of gas sales and $0.9 million of liquids sales in 2019. Production in Nigeria reached 17,200 barrels of oil equivalent per day on a full year basis, up from 13,000 boepd in the previous year, Energy Voice reported last weekend.
"We completed the Nigerian asset acquisition in November 2019, which transformed Savannah into a highly cash flow generative full cycle energy company," the medium quoted Savannah's CEO, Andrew Knott. "Since acquiring the Nigerian assets, we have made significant strides in terms of operational and financial progress, as seen with the strong production figures and robust cash collections in H1 2020."
The company is "poised to capitalise on the numerous opportunities that our asset portfolio in Nigeria and Niger presents us with." In the first half of 2020, Savannah collected $82.1mn of cash. In the same period of 2019, this was $55.3mn. Gas dominated production, accounting for 89% of the total 21,300 boepd average.
The report said the company's gas production hit a record of 177 million cubic feet (5.01 million cubic metres) per day on May 30. The same month, on May 23, gas supplied to customers of Accugas provided 11.5% of Nigeria's power generation.
Accugas, Savannah's midstream unit, signed a gas sales agreement in January with Sahara Group's First Independent Power Ltd (FIPL). Savannah will supply gas to the Afam power plant for five years. Accugas and FIPL are working on third-party infrastructure, which will allow gas to flow to the plant.
In June, Accugas signed a deal with a new industrial customer. The company did not disclose its name but said it would cover 5 mmcf per day for five years. Accugas is also working on a project to expand supplies within an industrial hub near its existing pipelines.
"In Nigeria, via Accugas, Savannah currently supplies more than 10% of Nigeria's power sector," said Savannah's Knott. The executive said the company was on track for more gas sales agreements this year. On investments, the company estimates spending in 2020 at up to $45 million. It has cash of $54 million as of the end of June. It also has net debt of $457 million. Savannah expects revenues this year to pass $200 million.
SP Angel's Sam Wahab noted that Savannah was now a "highly cash flow generative full cycle entity. Strong production figures and robust cash collections in H1 2020 further supports management's strategy and we would not be surprised to see further near-term acquisitions made by Savannah in the region."
Energy Voice said the company's first focus was in Niger, where it has drilled a handful of discoveries in the Agadem Rift Basin. The company said work was continuing there, with plans to begin installing an early production system (EPS) within the next 18 months. This is contingent on market conditions and financing.
Knott said the EPS plan, on R3 East, was intended to bolster cash flow. The company will "consider future drilling in our bank of 146 exploration targets over the course of the coming years," the report said.
By Chibisi Ohakah, Abuja