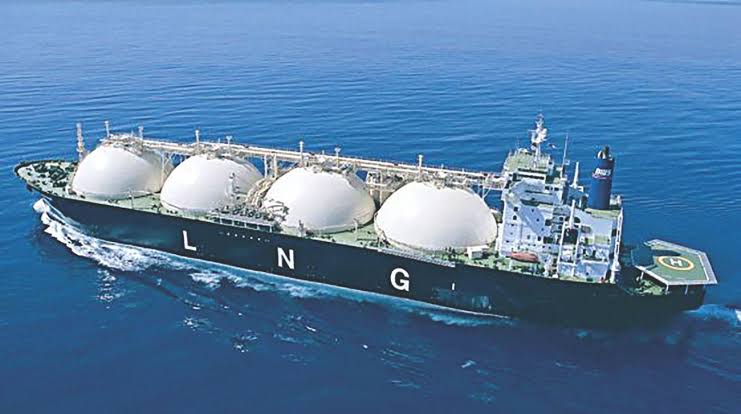 Pirates, Kidnapers Put NLNG Waterways At Risk

The Senator representing Rivers West, Senator Betty Apiaffi, has raised an alarm that the Nigeria Liquefied Natural Gas (NLNG), which activities is expected to commence soon along Bonny Port Harcourt Waterways will be at risk if Nigeria fails to step up security in the location.
NLNG is the arrowhead of Nigeria's efforts to eliminate gas flaring, and its operation has helped reduced Nigeria's Flaring Profile from 65% to below 25%. The company also supplies about 40% of the annual domestic LPG (Cooking Gas) consumption in Nigeria.
According to Apiaffi, the presence of the LNG will increase traffic along the waterways, whereas pirates and kidnappers have taken over the waterways.
In a motion, she presented on the floor of the red chamber, Senator Apiafi recalled how four boats were attacked on 26th September 2019 by pirates, dispossessed the passengers of their properties and even kidnapped some of them. She said that up till now the attackers have not been found.
"This unprecedented challenge on the Bonny-Port-Harcourt waterways have put many travellers at risk, and almost on a daily basis armed bandits kidnap commuters," Senator Apiafi said.
Her motion was seconded by Senator Thompson George Sekibo, who said the activities of sea pirates had led to the abduction, killing and rape of Nigerians using the waterways.
Following the motion, the Senate charged security agencies to step up their surveillance on the Bonny-Port-Harcourt waterways. The Upper chamber also mandated the Senate Committee on Works to ensure adequate funding in the 2020 budget for the completion of the Bonny – Port Harcourt waterways.
Chibisi Ohakah
---
Get more news like this directly in your inbox