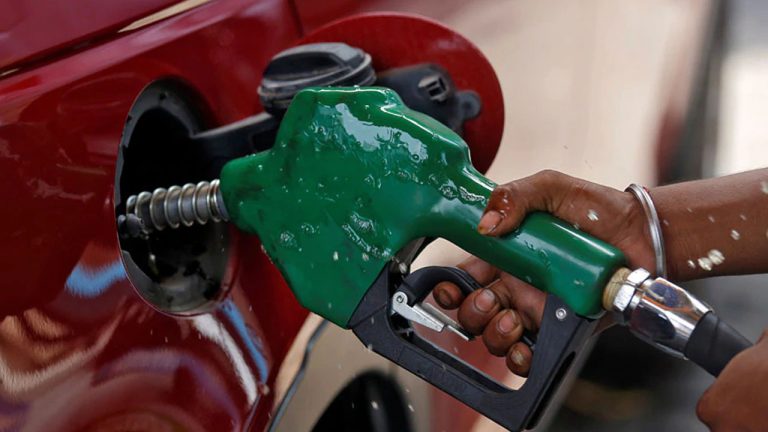 Nigerians are predicting that the pump price of Premium Motor Spirit, popularly called petrol, would hit N300 or more per liter during the yuletide given the perennial fuel scarcity and persisting long queues at petrol stations.
As at yesterday in major filling stations in the nation's capital, Abuja, petrol sold for as high as N200/litre, which means that motorists should brace up to buy PMS above N250/litre this yuletide, unless the NNPC gets their act together
Last Monday, reports said depot owners on their own jerked up cost of PMS from N178 to N185/litre due to the drop in supply by the Nigerian National Petroleum Company Limited, among other operational concerns.
This came as both the Independent Petroleum Marketers Association of Nigeria [IPMAN] and the Petroleum Retail Outlet Owners Association of Nigeria [PETROAN] told newsmen that tankers were now spending more than one week on queues for petrol at depots.
Also Read: Nigeria's Production Has Increased With New Onslaught Against Oil Thieves – NLNG
It is explained that this development led to empty filling stations nationwide and long queues.
A handful of filling stations dispensing petrol are experiencing chaos because of the agitations pressure from motorists.
Filling station owners have not helped matters with their decision to sell to black market operators, who litter the streets with their jerry cans. As at yesterday in Abuja, a 10-liter jerry can of fuel costs as much as N4500.     
The National Vice President, IPMAN, Abubakar Maigandi, confirmed the reduction in supply by NNPC and the hike in the ex-depot price of petrol at depots in Lagos and Warri, Delta State.
NNPC has remained the sole importer of petrol into Nigeria for several years running. Other marketers halted petrol imports due to their inability to access foreign exchange without hassles.
"Firstly, due to that flooded road issue, the products at most filling stations became exhausted. Then, we noticed that there is not enough availability of products because most of our trucks are stuck in various depots," Maigandi said.
Also Read: Nigeria Spent N3.75trn On Petrol Importation in H1'22 – CBN
He added, "This is due to the fact that there is not enough supply of products from the NNPC. These are the challenges we have been facing. Your truck will go there and queue for more than one week.
"And you know that when a truck spends one week on a queue without loading, it will cause a serious issue in terms of availability. Again, because independent marketers rely on private depot owners to get products, when we go there to purchase, they sell at almost N200/litre to us.
"They now sell between N190 to N200/litre in Lagos and Warri depots. You can now imagine the cost at filling stations. People should definitely be ready to buy above N200/litre if this situation continues."
The IPMAN vice chairman said the situation had increased the sufferings of the masses and the oil marketers, stressing that the way out was not just to deregulate the downstream oil sector but to get Nigeria's refineries working.
"Deregulation alone will not solve the problem because we don't have the refined commodity in excess. And if they deregulate, the price of petrol may exceed N500/litre," Maigandi stated.
The President, PETROAN, Billy Gillis-Harry, confirmed that his team had moved round the country and figured out that most depots had limited products to dispense. "The reality is that there are no products," he stated.
Also Read: Nigeria's Petrol Subsidies Hit Past $1bn In August 2023
The oil retailers' president added, "There are no products to lift in many states and once there are no products to lift, then you'll have scarcity. So, the NNPC, being the only supplier, should act fast."
Gillis-Harry also called for the prompt rehabilitation of Nigeria's refineries, stressing that marketers had consistently asked the government to involve PETROAN in getting the refineries running.
"We have repeatedly stated that we cannot continue importing petrol. It is not sustainable and not healthy to the slim funds at our disposal. We must get our refineries working and marketers are ever willing to support the government in this," he stated.