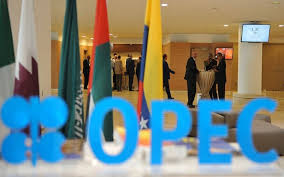 OPEC Stays on Existing Production Cut Despite Vaccine-Induced Optimism

…Says OPEC Achieve Biggest Production Cut in 2020
The Organsiation of Petroleum Exporting Countries and its allies (OPEC+) have failed to reach a consensus on oil production output, thereby maintaining the existing agreement.
OPEC and non-OPEC's as result will extend its Ministerial Meeting to Tuesday, January 5. This is believed to give the group more time to discuss amongst themselves and come to some sort of agreement on February's oil production.
While some countries are pushing for the 500,000 barrel per day output increase, others want to stay the course given the still-slackened demand and little signs of an uptick as lockdowns and a new extra-virulent Covid-19 strain begins to spread in more countries.
[Also Read] Nigeria's Gas Sector Holds $51 Billion Investment Opportunities
During the 13th OPEC and non-OPEC Ministerial Meeting, Monday, Chairman, HRH Prince Abdul Aziz Bin Salman said OPEC+ achieved the biggest production cut in 2020. "NO only did we achieve the biggest ever cuts to oil supply, but we also saw those cuts through, in a disciplined and united manner, that said a lot about the effectiveness of our joint efforts," Aziz Bin Salman, who is also Saudi Arabia's Minister of Energy said.
"We achieved the highest levels of conformity in the four years OPEC+ has been operating, and for the first time we agreed a mechanism for compensation to make up for any past slippage from our goals.
"Let's hope we can continue to build on the past year's momentum, and succeed in achieving full compensation.
[Also Read] NNPC Optimistic About a Quicker Economic Recovery
"Our collaborative approach has helped us go a long way towards rebalancing global oil markets after the shocks of last year.
"But now, as we see light at the end of the tunnel, we must – at all costs – avoid the temptation to slacken off our resolve," he warned.
Bin Salman stated that the arrival of several vaccines against the COVID-19 virus was a very welcome sign.
"I said before that vaccination would be the single most important factor in bringing about economic recovery, leading to a sustained improvement in demand for oil.
[Also Read] 'Why Local Refineries Won't Produce PMS'
"We have seen this in the general return to optimism within the market since the first vaccines were authorized late last year.
But, at the risk of being seen as a killjoy in the proceedings, I want to urge caution, even in this generally optimistic environment.
The level of uncertainty in the world remains high," he said.
By Peace Obi
Get Related Oil and Gas Industry News on Orient Energy Review.
---
Get more news like this directly in your inbox