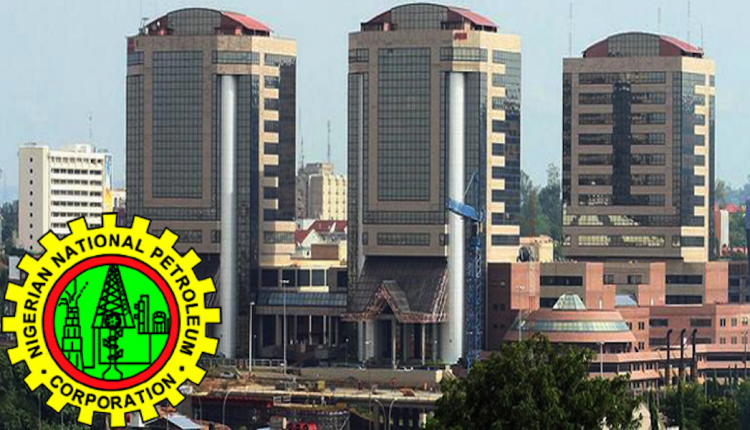 Nigeria's Oil, Gas Exports Hit $3.71bn in 1yr

Latest statistics released by the Nigerian National Petroleum Corporation (NNPC) show that Nigeria exported crude oil and gas worth $3.71bn from August 2019 to August 2020.
The report said Nigeria's total crude oil and gas export sale increased in the month of August 2020 by 64.84% to $139.5m when compared to what was recorded in the preceding month.
The just released Monthly Financial and Operations Report of the NNPC showed that crude oil export sales contributed $80.27m or 57.54% of the dollar transactions.
This was in contrast to the $55.29m contribution in the previous month, while the gas export sales amounted to $59.23m in the month under review.
[Also Read] Nigeria's economy records 1.95% growth in Q1
"The August 2019 to August 2020 crude oil and gas transactions indicated that crude oil and gas worth $3.71bn were exported," the oil firm stated.
It also indicated an increased trading surplus of ₦29.6bn posted by the oil firm compared to the ₦20.36bn surplus in July 2020, which was the third consecutive month of global recovery from the COVID-19 effect.
NNPC said in the new report that the 45% improvement in performance was as a result of the 82% growth in surplus posted by the Nigerian Petroleum Development Company due to sustained improvement in global market fundamentals.
The NNPC group surplus was further enhanced by the 109% increased profit by Duke Oil Incorporated, as well as 75% and 22% reduction in deficits for the Nigerian Pipelines and Storage Company and refineries.
[Also Read] NNPC earned $470 million from oil and gas export in August
These arose from the declining costs of pipeline maintenance and corporate overheads respectively, thus mitigating the effect of the increased deficits posted by some other business units of the group.
"The deficits are because of reasons around low sales volume, reduced debt collection and high average product landing cost," NNPC stated.
The apex oil corporation said to ensure continuous increased Premium Motor Spirit supply and effective distribution across the country, a total of 0.95 billion litres of PMS translating to 30.53 million litres per day was supplied in August 2020.
During the month, a total of 37 pipeline points were vandalised, representing about three per cent increase from the 36 points recorded in July 2020.
[Also Read] NNPC records 257 or 34% increase in pipeline breaches nationwide
It also said that Atlas Cove-Mosimi and Mosimi-Ibadan accounted for 38% and 24% respectively, while PHC-Aba and the other locations in turn, recorded 22% and the remaining 16% of the total breaks.
It stated that the country's natural gas production in August 2020 increased by 0.13% at 236.66 billion cubic feet compared to output in July 2020, translating to an average daily production of 7,639.99mmscfd.
For the period of August 2019 to August 2020, a total of 3,062.95BCF of gas was produced, representing an average daily production of 7,771.13mmscfd during the period.
By Chibisi Ohakah, Abuja
Get More Nigeria Oil and Gas Industry News on Orient Energy Review.
---
Get more news like this directly in your inbox