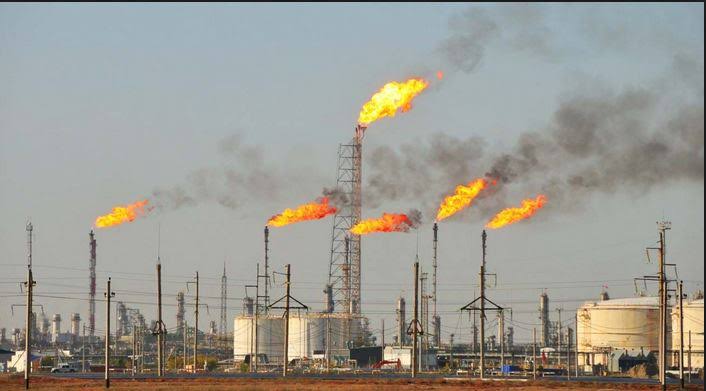 Nigerian loses N197bn to gas flaring

………Senate sets to review laws against defaulters 
The Nigerian Senate has been told that federal government recorded a revenue loss to the tune of N197 billion from a total of 215.9 billion standard cubic feet of natural gas flared in 2018 alone. The huge revenue loss arose the unrelenting gas flares in the country, according the data from the Nigerian National Petroleum Corporation (NNPC).
The revelation came as Senator Betty Apiafy sponsored a motion drawing the attention of the Senate to laws against flaring of associated natural gas in Nigeria. She lamented the manner in which such laws are disregarded by international oil companies (IOCs) operating in Nigeria.
While considering the motion, the Senate mandated its Committee on Gas to immediately review and recommend upwards penalty for defaulters of Nigeria's gas flaring laws. The Committee, headed by Senator James Manager, was mandated to monitor the implementation of the Nigerian Gas Flare Commercialization Programme (NGFCP). The Senate also urged the federal government to intensify efforts to diversify from crude oil to natural gas production.
Section 3(1) of the Gas Re-injection Act introduced in 1984, states that "no company engaged in the production of oil and gas shall after January 1, 1984 flare gas produced in association with or without the permission in writing of the minister."
Nigeria has the largest Natural Gas Reserve in Africa and the ninth largest in the world. Nigeria's gas reserves are about three times the value of her crude oil reserves with a value of around 202 trillion cubic feet (TFT) of proven Natural gas reserves, but despite having the largest gas reserves in Africa, only about 25% of these reserves are being produced or under development today.
The lawmaker stated that the lack of enforcement of the laws on gas flaring in previous years is thwarting the federal government's projected deadline of 2020 to end routine associated gas flaring.
By Chibisi Ohakah
---
Get more news like this directly in your inbox