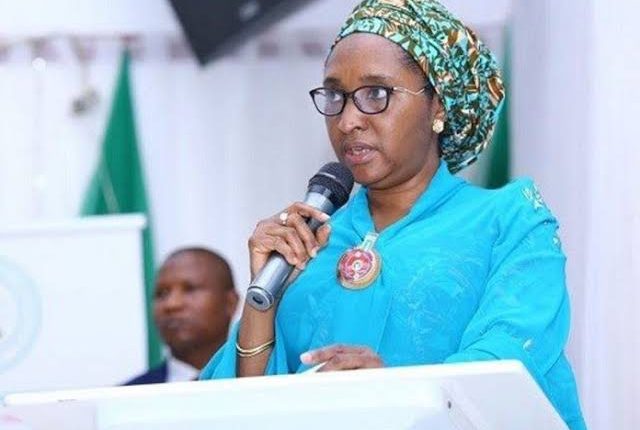 Nigeria Ready to Cut Oil Benchmark to $20pb

May trim national budget by 15%
Nigeria is set to cut the oil price benchmark for the 2020 budget to $20 per barrel, from the prevailing $30 per barrel.
When implemented, it would be the second time since the 2020 national budget was introduced that the benchmark would be slashed by the federal government.
The lingering global fall in the price of crude oil had earlier forced the government of Nigeria to slash the benchmark from $57 per barrel to $30. Minister of Finance, Zainab Ahmed, dropped the hint for the proposed slash in a chat with Reuters on Tuesday during a web conference.
Speaking during the web conference which focused on the impact of low oil prices on the Nigerian economy, the minister confirmed that Nigeria is in the process of an amendment that is bringing down the revenue indicator to $20 per barrel.
The decline in oil revenue, following the sharp fall in the price of crude oil, is already taking a toll on Nigeria's economy. A fortnight ago, the Nigerian government reduced the unit price of petrol from N125 to N123.5, in a move that completely removed the lingering and controversial oil subsidy.
It will be recalled that the Nigerian minister of finance, Zainab Ahmed had in March disclosed that Nigeria would be ready to, if need be, further cut the 2020 national budget from N10.59 trillion by 15% to reflect current realities and developments in the global economy.
The minister also hinted that, also as a result of untoward developments in the global political economy, Nigeria's oil and gas projects, including venture partner projects with international oil companies, will be delivered later than originally planned. "This as a result of upstream budget cuts." She said. The Federal Government is planning to cut oil production to 1.7 million barrels per day from the 2.1 million barrels per day proposed in the 2020 budget.
The planned production cut is to be made in line with an agreement brokered by the Organisation of Petroleum Exporting Countries (OPEC), of which Nigeria is a member.
Chibisi Ohakah
---
Get more news like this directly in your inbox