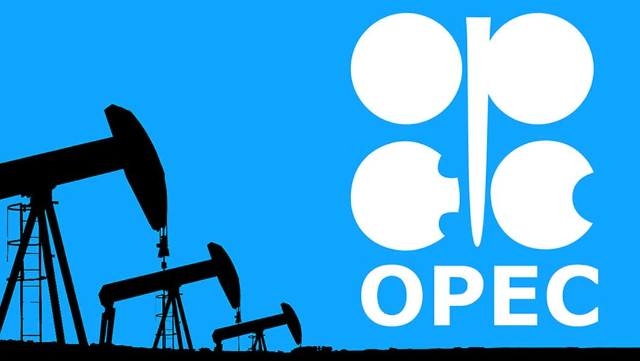 Nigeria breaches OPEC oil quota despite pledge to cut production

Chibisi Ohakah, Abuja
Nigeria is believed to have pumped more crude oil in February than the quota allocated to the country by the Organisation of Petroleum Exporting Countries (OPEC).
Last December, OPEC and 10 non-OPEC countries agreed to cut oil production by 1.2 million barrels per day effective from January for an initial period of six months to help balance the market and support prices.
An S&P Global Platts' survey of industry officials, analysts and shipping data found out that Nigeria pumped 1.88 million bpd in February, 190,000 bpd above its cap. Nigeria had been exempted from the previous production cuts deal, with an agreement to a quota under the current accord. With a reference level of 1.738 million bpd, the country was given a new quota of 1.685 million bpd.
Reports said Nigeria started production from a new deepwater field, Egina, while an attempt was made by the Minister of State for Petroleum Resources, Dr Ibe Kachikwu, to have OPEC consider those barrels as condensates, which is usually not subject to the quotas. Also, whereas Nigeria considers Agbami grade as a condensate, the S&P Global Platts and some other secondary sources used by OPEC to monitor production, classify it as crude.
Ministry of petroleum resources said Nigeria's crude oil production including condensates fell to 1.999 million bpd in January, from 2.081 million bpd in December. It would be recalled that in January, President Muhammadu Buhari said Nigeria would consider a reduction in crude oil production in support of efforts to shore up the price in the international market.
He made the pledge a delegation from the King of the Kingdom of Saudi visited Aso Rock. "As a responsible member of the Organisation of Petroleum Exporting Countries, Nigeria was willing to go along with the Saudi initiative in limiting output so that prices would go up," Buhari had said
OPEC's crude oil production in February modestly declined to 30.80 million bpd in February, the survey showed. The figure is a 60,000 bpd drop from January and is the group's lowest output level since March 2015, when Gabon, Equatorial Guinea and Congo had yet to join the organisation. Analysts said that despite the fall, OPEC still has more cutting to do to fully comply with its supply accord that went into force in January.
The 11 members with quotas under the deal achieved 79 per cent of their committed cuts in February, and remain 170,000 bpd above their collective ceiling. This is a slight improvement on January's 76 per cent, with Nigeria and Iraq producing far in excess of their cap, according to Platts calculations.
---
Get more news like this directly in your inbox