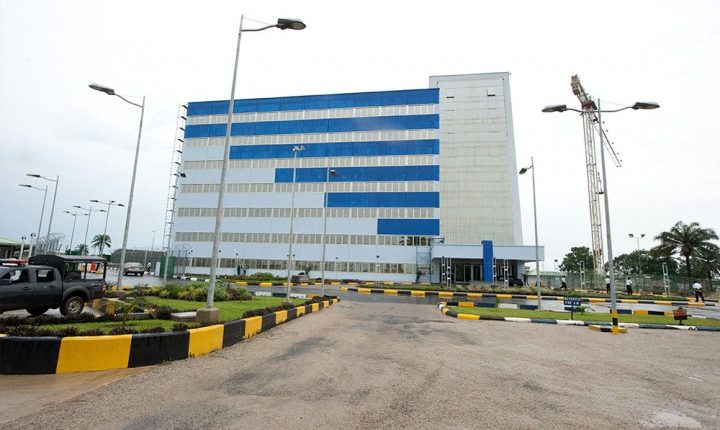 INTELS Unveils Projects In Port Harcourt

By Jolly Adjevwe – Port Harcourt
As part of its corporate social responsibility to community in its area operation, the Orlean Invest Africa Limited, the holding company of INTELS SERVICES NIGERIA L.T.D, ONNE in Oil and Gas free zone has successfully completed and commissioned the one kilometer inter lock road, network and street light it built for the people of Rumuorianwo Community, Rumukwurusi in Obio/ Akpir Local Govt. Area of Rivers State.
Related: Intels Commissions Road Project in Rivers
Delivering his speech at the commissioning, the regional human resources manager of Orlean invest Africa, Mr. Micheal Ndom praised the people of Rumuorianwo community following the way and manner in which they were able to sustain the relationship with the company over the years, while also reposing trust in their leaders who had never failed in piloting the affairs of the community in a wonderful manner.
He assured the community that they have taken note of all they out line as their challenges and promised to look into them accordingly, in his words," I plead with you to continue to support your leaders. We will continue to deal with them, while ensuring that whatever thing due for the community gets across to you,"
Also Read: INTELS donates health centre to delta community
In his own contribution, Mr. Rexford Asaikpuka, thanked the people of Rumuorinwo community for accepting Orlean Invest Africa Limited (INTELS) from the beginning when it starts to do business in their land, saying that there were some communities who would have rejected them or even chase them away.
According to him," it is our policy that we believer in good relationship, mutual understanding and working together as a team. I can assure you that INTELS will continue  to Identify with any other activities as being outlined by the Rumuorianwo Community towards its Development".
Also Read: INTELS Contract Termination and Matters Arising
In his own remarks, the Paramount Ruler of Rumuorianwo Community, HRH EZE S.C Wokoma, said that Rumuoriawo community would continue to work with INTELS as a team so as to ensure peace and order with both parties, stressing that, "any where there is commotion or tension, nothing meaningful can be achieved.
We must therefore continue to strive hard in ensuring that there is peace in the community believing that when there is peace in the area, other communities will equally enjoy us" He thank God for making the commissioning of the projects a reality, according to him, "this is a partnership that started two years ago and today it has come to fruitution. In fact, the entire community is happy. My community is fully ready to create the enabling environment for INTELS to operate and will continue to commission more projects in the area".
Also Read: Nigeria's House of Reps Set to Investigate INTELS Contract Termination
The chairman, Joint Intels Landlord Families Association, Chief George  Amadi said that the construction of the Inter-locked roads would not only enhanced the aesthetic look of the community, but would help to de-congest the major Igwuruta roads into the community during peak traffic hours, pointing out, " I can assure you that the successful completion of inter-locked roads and streets lights would enhance the Land Lords Families in the area as reduce crime to the barest minimum, especially in the night".
He stressed further that the long standing relationship between INTELS and the community has been of immense benefit in both social economic development and to the community in general, in his words, "I pray for the economy to improve in future so that other companies will emulate the footprint of INTELS by extending their corporate social responsibilities to the Landlord Families, especially as it concerns our unemployed youths of the community.
---
Get more news like this directly in your inbox