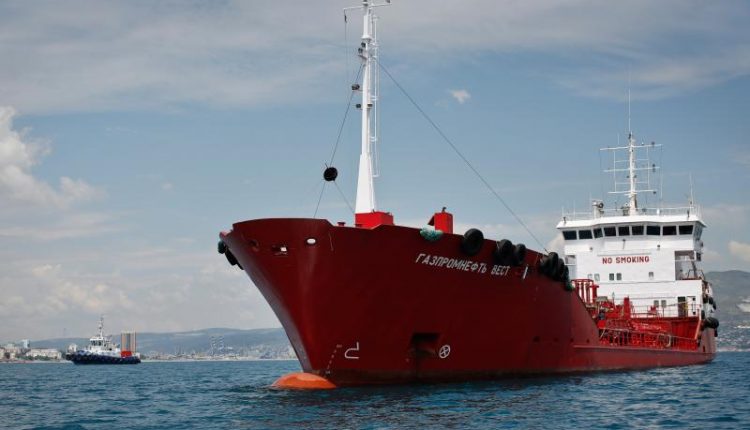 Ghana Commissions $57m Liquid Bulk Terminal at Takoradi Port

Ghana has taken delivery of the new liquid bulk terminal, a $56.7 million infrastructure, at the port of Takoradi, the country's largest commercial port.
The facility, funded by Ibistek Ghana Limited, was inaugurated by Ghanaian Vice President, Dr Mahamudu Bawumia.
Agence Ecofin reported yesterday that the facility's quay can accommodate Panamax bulk carriers of 60,000 dwt and should boost the handling of petroleum products. The facility, built by Amandi Ghana Limited, will be an essential link in the supply chain of Ghana's oil and gas industry.
[Also Read] Deputy Energy Minister Commissions Marine Gas Oil (MGO) Tank facility in Takoradi
The infrastructure consists of a quay 303 meters long and 14 meters deep, complete docking structures, and a loading arm for petroleum products such as gasoline, diesel, LPG (liquefied petroleum gas), bitumen and other heavy fuels.
"The new platform is sized to accommodate Panamax bulk carriers with a gauge of 60,000 deadweight tonnes (dwt)," the report said.
The new terminal, valued at $56.7 million, is financed by Ibistek Ghana Limited through Marshall Oil Services, under a concession agreement with the Ghana Ports and Harbors Authority.
[Also Read] GE Opens New Facility in Ghana
Its realization benefited from the support of the Ghana Infrastructure Investment Fund and the Consolidated Bank Ghana.
Agence Ecofin said further that when optimally functioning, the infrastructure should handle approximately 50 per cent of the national fuel consumption and improve the transshipment of petroleum products to other countries.
On the sidelines of the inauguration on September 15, Dr Bawumia kicked off 2nd phase of the construction of the dry bulk terminal, called "Atlantic Terminal Limited".
[Also Read] Savannah Energy Records $16.9m Gas Sales in 2019
Its commissioning, scheduled for the second quarter of 2022, will bring the terminal's capacity to 18.5 million tonnes of freight per year against 6.5 million tonnes currently, the report said
By Chibisi Ohakah, Abuja
More Ghanaian Oil and Gas Industry News on Orient Energy Review.
---
Get more news like this directly in your inbox