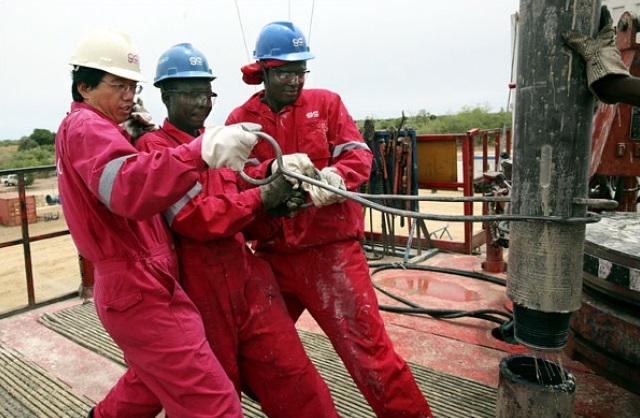 DPR staff presents new book on oil and gas law & policy
An oil and gas law and policy book authored by Dr. Joseph Adebola Tolorunse, the Legal Adviser of the Department of Petroleum Resources was recently published by a renowned publisher, Kluwer Law International, Netherlands as one of its Energy and Environmental Law & Policy series.
[Also Read] Re-enforcing Local Content Laws to Attain Africa's Economic Development
The book which is titled 'Protection of property Rights in Discovered Petroleum Reservoirs', addresses comprehensively the persistence of the rule of capture in light of new technologies such as horizontal or directional well drilling and hydraulic fracturing. This first book of its kind, sets forth the necessary theoretical framework to determine whether an investor or licensee has property rights to a discovered petroleum reservoir and is thus entitled to protection under investment treaties and international human rights instruments. Although the issues covered are global, the book focuses on oil and gas law and jurisprudence in six key jurisdictions: the United States, the United Kingdom, Canada, Australia, Nigeria, and the Netherlands.
[Also Read] Autogas: DPR Selects Petrol Stations For Gas Dispensing Upgrade
Employing law as the main analytical tool, the book also draws on geology, reservoir engineering, legal and economic theories of property. It develops a viable framework of protectable property rights in discovered petroleum reservoirs that will prevent unilateral capture and serve not only the public interest but also protect the interests of the licensees. It also identifies the best standards and guidelines of the selected countries, and gives lawmakers, practitioners, and oil and gas executives a way to reconcile the interests of both the licensees and the State, to restore confidence and stimulate investments, and to enhance the security of a licensee's title. The book will no doubt be useful to oil and gas law scholars, teachers, corporate counsels, oil and gas industry practitioners and operators.
[Also Read]
Public presentation and launch of the book has been scheduled for Wednesday June 8, 2016 at Lagos Oriental Hotel, Oniru, Lagos, in Function room 2-4. Professor Anthony Adegbulugbe, Chairman and Chief Executive Officer, Green Energy Ltd will be the Chairman/Chief Launcher while Professor (Mrs) Yinka Omorogbe, Research Professor, Nigeria Institute of Advanced Legal Studies, University of Lagos, is the book reviewer.
[Also Read] DPR Generates N673.7bn in 1st Half of 2020
The launch will be attended by CEOs, Heads of Agencies and Parastatals, Heads of legal departments of oil and gas companies, maritime firms, law firms, academic institutions as well as Heads of legal departments and oil and gas desks of banks.
---
Get more news like this directly in your inbox