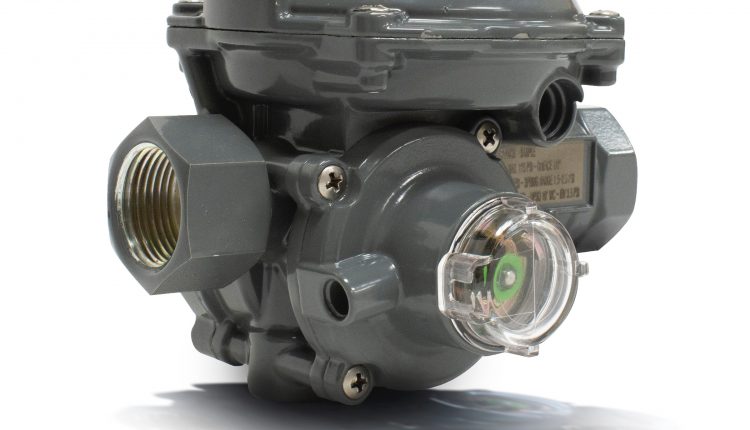 BelGAS Launches P100SX Residential Slam Shut Pressure Regulator

BelGAS, a global leader in the design and manufacture of high- and low-pressure regulator products for the natural gas industry has expanded its offering of products that set a new standard in downstream safety with the introduction of the P100SX Residential Slam Shut Pressure Regulator.
BelGAS, a division of Marsh Bellofram in a statement made available to Orient Energy Review said the double-stage regulator can provide token relief, excess flow, and both over pressure and under pressure shutoff protection.
Adding that its size is specifically designed for residential and light commercial systems, affording the potentially lifesaving benefits of slam shut technology to places where people live and work.
Utilities are seeking the safest method possible to deliver their product to customers. Efficiently building redundancies into downstream operations helps save lives, reduce property damage, and provide peace of mind.
The P100SX brings together multiple safeguards in a single unit. The base unit regulates the flow and pressure of natural gas, has the ability to shut off with high pressure and low pressure, and has the option of adding internal relief, BelGAS stated.
According to the manufacturer, the P100SX is a pressure regulator with its own built-in secondary protections. The slam shut feature will not interfere with pressure regulator functions—but will act immediately if there is ever a failure.
"If pressure ever exceeds the set point, the P100SX automatically shuts off the flow of gas. As an added safety feature, it requires a manual reset to allow for investigation of the event. The device is compatible with natural gas, air, propane, and general-purpose gas pressure regulation."
BelGAS also manufactures the PSX2 over/under pressure slam shut device for larger commercial applications such as restaurants and hotels. To learn more about the full line of BelGAS slam shut devices or other pressure regulators for the gas industry,
The Marsh Bellofram Group of Companies is an AS9100D and ISO9001:2015 certified global manufacturing collective. Its portfolio comprises high-performance OEM, industrial, and process control instrumentation, including timers and counters, digital controllers, RTDs and thermocouples, pressure instruments and gauges, FRLs, cylinders, natural gas and propane pressure regulators, valves, air pressure regulators and transducers, tank and liquid level measurement systems, pump and motor protection switches and alternating relays, as well as sensors, DC tachometers, encoders, industrial diaphragms, and specialty silicones.
Peace Obi
---
Get more news like this directly in your inbox