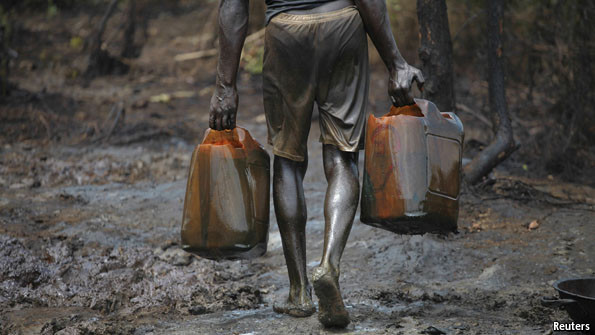 Oil producing communities, under the auspices of Host Communities of Nigeria (producing Oil and Gas), HostCom, have promised to set up a pipeline security unit across the Niger Delta region to forestall the incessant cases of pipeline vandalism and protect other critical oil and gas facilities.
Speaking in Abuja during the inauguration ceremony of the HostCom Pastors' Forum, Federal Capital Territory Chapter, Abuja, Mr. Mike Emuh, National Chairman, HostCom, stated that the group would henceforth expose the cartel responsible for the destruction of the country's oil and gas assets and individuals responsible for short changing the country in the petroleum sector.
He said the Police, the Army, and other security agencies alone cannot deal with the issue, noting that HostCom would partner with the authorities, where necessary, to bring an end to the crisis in the region.
He said "We will be flagging off pipeline security unit of the host communities. The police and the army cannot handle issues of pipeline vandalisation alone.
"We are aware that it is in the heart of President Muhammadu Buhari to make sure that those who are involved, the cartel, the cabal, engaging in oil theft, pipeline vandalisation, bush loading, 50 nautical miles offshore oil theft and others, would be brought to justice. The host communities that own the oil and the terrains would know what to do in that regard. The host communities' pipeline surveillance unit would come on board and that would arrest the issue, because every village knows the bad man and the good man. We the owners of the oil and gas, we know those who are involved. It is a cartel. They feel as if they cannot be touched, but the host communities will fish them out. They cannot eat their cake and have it. Pipeline vandalism will stop," he said
He, however, disclosed that those currently bombing pipelines in the region are not vandals, stating that they are "freedom fighters. They are not vandals. They may be bombing the pipelines, asking for one thing or the other, because they are denied of their divinely endowed prerogative, such as the 13 per cent derivation, PIB not passed for nine years and other relevant issues, such as oil blocs award among others."