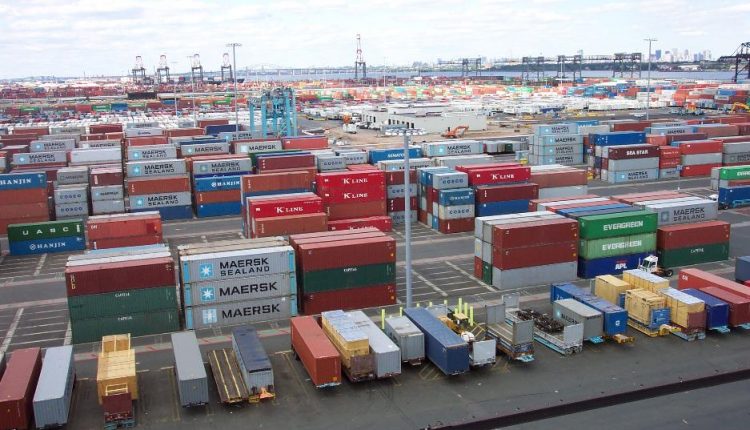 UASC Lauds Nigerian Shippers Council Over Shipping Law Capacity

The Union of African Shippers Council (UASC) meeting in its 10th General Assembly has lauded the Nigerian Shippers Council (NSC) for its efforts at building capacity for judges through its annual maritime law seminars.
Speaking at the annual assembly meeting held at the International Conference Centre, Accra, Ghana, the chairman of the UASC, Dr Nortey Quarshie Omaboe, said that he had observed and keenly followed the Nigerian Shippers Council's consultative fora and stakeholder engagement seeking to address bottlenecks in the international trading system.
"These are indeed laudable and commendable initiatives. As shippers' organisations within the sub-region, it would be my expectations that you would utilise the common umbrella that the UASC offers to harmonise your approaches towards the resolution of the myriad of shippers' problems and develop common templates for trade facilitation in the sub-region," Omaboe noted.
The need for members to support young and weaker ones as well activate closer ties among African economies was the focus of deliberations of the 10th General Assembly of the UASC.
Omaboe, who called for closer ties amongst West African economies to improve its participation in global value chain, said that there was need for effective linkages in economic activities.
He said, "Indeed, a recent study has shown that for developing economies to effectively participate in the global value chain, there should be effective linkages in activities such as farming, extraction of natural resources, research and development, manufacturing, design, management, marketing, distribution and post-sales services across the entire sub-regions value chain.
"It will, therefore, be essential for shipper's organisations to analyse the entire value chain of their respective economies, isolate the common challenges and proffer solutions towards a removal of the bottlenecks that hinder a proper alignment of this linkages."
Omaboe said that over the last couple of years, he had observed at close quarters some of the efforts of the Ghana Shippers Authority towards a reduction in the cost of doing business at her ports through their publication in national dailies.
"I am of the firm belief and conviction that its impact would only be truly felt when a monitoring mechanism is put in place to ensure compliance," he added.
Earlier, the executive secretary of the NSC, Hassan Bello, visited the Ghanaian chief justice, Justice Georgina Theodora Wood, where he observed that the admiralty law and the maritime industry remained very critical to the development of the national economy and advancement of international trade.
Bello said, "The importance of the admiralty law and maritime practice to the development of the national economy and advancement of international trade cannot be over-emphasised. In that regard, the role of the judiciary in the development of maritime law is an important contributor to the national economy of any nation."
---
Be the first to know when we publish an update