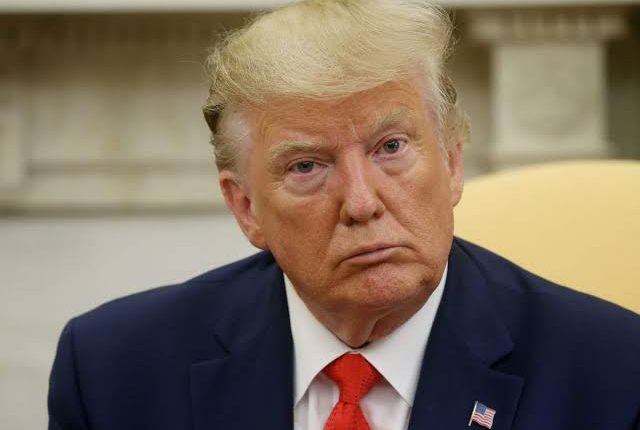 Trump faced with high-stake decision over Iran's Attack

Iran's launch of ballistic missiles at Iraqi bases housing U.S. troops, described as Iran's most brazen direct assault on America since the 1979 seizing of the U.S. Embassy in Tehran leaves President Donald Trump with one of the greatest decision of retaliating Iran's attack or not.
The Iranian strikes came days after Trump authorized the targeted killing of Gen. Qassem Soleimani, the head of Iran's elite Quds Force. Iran had pledged to retaliate, though its actions did not appear to result in any American casualties, according to a U.S. official. The missiles targeted two bases — one in the northern Iraqi city in Irbil and the other at Ain al-Asad in western Iraq.
The strikes which pushed Tehran and Washington seriously close to war left the world eagerly waiting for Trump's reaction. No immediate decision seems to have emanated from the President's huddle with his national security advisers on Tuesday night.
President Trump had tweeted "All is well!" shortly after the attacks and announced plans to address the nation on Wednesday morning. Some moments, Iran's foreign minister tweeted that Tehran had taken "& concluded proportionate measures in self-defence," adding that Tehran did "not seek escalation" but would defend itself against further aggression.
Some analysts have noted that absence of casualties on the side of the US could make prevent Trump from escalating the mounting tensions with Iran and pull the nation back from the brink of war.
However, the president told reporters in the Oval Office on Tuesday that: "If Iran does anything that they shouldn't be doing, they're going to be suffering the consequences, and very strongly."
Democrats called on Trump avoid a military escalation with Iran.
Rep. Eliot Engel, D-N.Y., the chairman of the House Foreign Affairs Committee said the administration needs to quickly "extricate us from what could lead into a full-fledged war with terrible casualties." Engel said he feared the situation "spirals out of control."
Iran announced that it would no longer be bound by the 2015 nuclear agreement and vowed to retaliate against the U.S., its allies and American interests. Iraq's parliament also voted to expel U.S. troops from Iraq, which would undermine efforts to fight Islamic State militants in the region and strengthen Iran's influence in the Mideast.
The counterattack by Iran came as Trump and his top advisers were under pressure to disclose more details about the intelligence that led to the American strike that killed Soleimani.
Peace Obi with agency report
---
Be the first to know when we publish an update