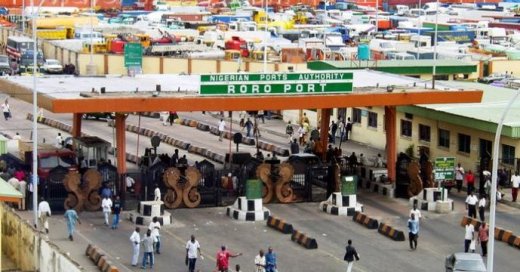 Tin Can Island Customs Command Confiscates Consignment With Live Ammunition

Hyacinth Chinweuba
The Tin Can Island Command of the Nigeria Customs Service, says it has intercepted a container of live ammunition and jack knives.
The offensive live ammunition and jack knives according to the spokeman of the Command, Mr Uche Ejesieme were seized in two separate operations, July 9th and July 10th, 2018.
The offensive imports were discovered at terminal 'C' II (Ports & Cargo), Tin Can Island Port, during physical examination.
Ejesieme said the container and the exhibit have been detained by the Enforcement Unit of the Command while investigation continues.
The statement from the PRO reads, "Following this discovery, the Customs Area Comptroller Comptroller Musa Baba Abdullahi directed the transfer of the suspicious container to the Enforcement Unit , where it was examined and found to contain 150 rounds of live ammunition and 28 pieces of various sizes of Jack knives.
"These items contravenes schedule 4 Absolute Import Prohibition List item 17 of the Common External Tariff and Section 46 of the Customs and Excise Management Act (CEMA) Cap C45 LFN 2004".
"Prompted by the development, the Command during Routine Tally Operations, and while vehicles were being discharged from the Vessel, MV GLOVIS COURAGE VOYAGE NO. 036, at 0330hrs of 10th July, 2018, at Five Stars Logistics Terminals, a black bag was found in one unpacked FORD EDGE with Chassis No. 2FMDK48C98BA05947.
"On examination the bag was found to contain the following; 149 ROUNDS OF 38MM CALIBRE LIVE AMMUNITION, 92 ROUNDS OF 9MM CALIBRE LIVE AMMUNITION, 2 ROUNDS OF 7.62MM CALIBRE AMMUNITION, 11 CATRIDGES OF LIVE AMMUNITION, 12 EXPENDED EMPTY SHELLS OF VARIOUS CALIBRES and 1 EMPTY MAGAZINE.
"The vehicle and the exhibits are currently detained at the Enforcement Unit pending further investigation". He said.
---
Get more news like this directly in your inbox