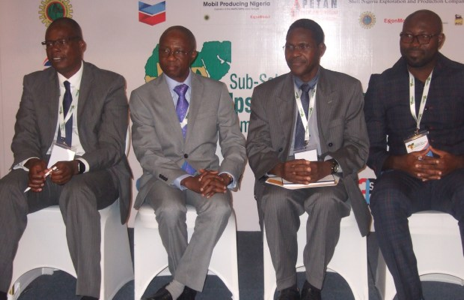 Stakeholders Calls for Quick Regulatory Approval as Key to E&P Sustainability

Oil and Gas Stakeholders in Africa's sub Saharan region have called for quick regulatory approval as solution to enhancing the Exploration and Production potentials in the region.
Speaking at the Sub Sahara Africa Upstream Oil and Gas Summit and Exhibition, recently, they identified delay in regulatory approval and limited infrastructural growth and development as hindrances to the prospects in deepwater exploration.
In his presentation, Managing Director, Shell Nigeria Exploration and Production Company (SNEPCo), Bayo Ojulari who was represented by General Manager, Deepwater Exploration, Engineer Gbenga Adewuyi, said there is modern day preference for gas and the available new grounds are in the offshore.
He said, "There are delays in regulatory approval from when you find oil till when you eventually get approval. You spend an average of 12 years compared to that of Australia which is 3 to 7 years. There is limited infrastructural growth and development where we need to influence the policy makers on how to address the issue of logistics," he said.
According to him, the issue of insecurity has led to cost escalation implication, high risk projects and high capacity exposure. He said, "This requires a diverse and comprehensive skill set among
the various economic blocs across sub Saharan Africa. How much do we allow the flow among the different trade blocs if we want our investments to be sustainable?
"We don't have a standardized fiscal policy in sub Saharan Africa. We have ECOWAS, East African Community, and Southern African Development Community, (SADC) but there is no harmony. Our strength lies in understanding our environment. We need world wide access to skilled workforce.
"We contribute less than 10 per cent of the world's needs whereas we have the potentials for 3 times more. From 2005 to 2014, exploration activities show that we are actively looking for these resources," he added.
On his part, Chairman, Petroleum Institute of East Africa and Managing Director, Galana Oil, Powell Maimba said local content has to be looked at on the basis of competence rather than to score political gains. He said, "When people are looking for oil, they have no idea what will
come up out of it. It is not about the big machines but how far you can go to explore the opportunities that the oil and gas industry provides. The role of the politician is not to determine economic activity.
"We should not frustrate mega projects because of local content. Local content has to be looked at on the basis of competence, thus, it has to be redefined," he added.
---
Get more news like this directly in your inbox