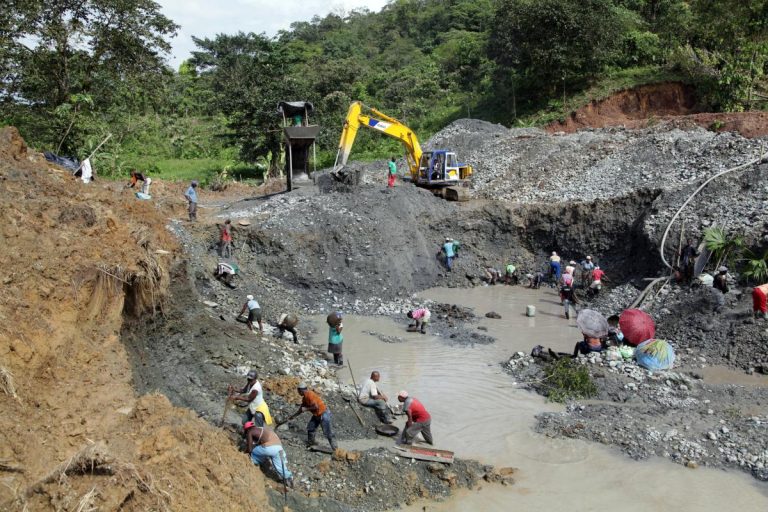 Sealing holes, reselling rights to abandoned gold-bearing areas and even building over abandoned mine surfaces were some of the measures underway to curb illegal mining in South Africa.
Chief inspector of mines, David Msiza, told Parliament recently the main concern was that ordinary people were doing the digging on behalf of "serious and dangerous" syndicates.
The department had taken a three-pronged approach in tackling the issue including promoting legitimate mining, law enforcement and rehabilitation and sealing of holes, a problem most prevalent in Ekurhuleni because of its close proximity to the OR Tambo International Airport.
It had gone as far as tabling a proposed resolution at the United Nations over the issue, because gold mined illegally in South Africa was exported to some United Nations member countries that may be inadvertently facilitating the illegal trade, Msiza said.
The resolution, titled 'Combatting transnational organised crime and its possible links to illicit trafficking in precious metals' was the first step towards other countries reconsidering laws which, for example, allow ordinary citizens to walk around carrying recently mined ore – something not allowed in South Africa.
Promoting legitimate mining
"We are promoting legitimate mining, especially in outcrops where one can see the reef, or gold-bearing areas on the surfaces. We have issued mining licences in those areas," Msiza told Parliament's audit committee meeting to analyse the department of mineral resources' performance in the past year.