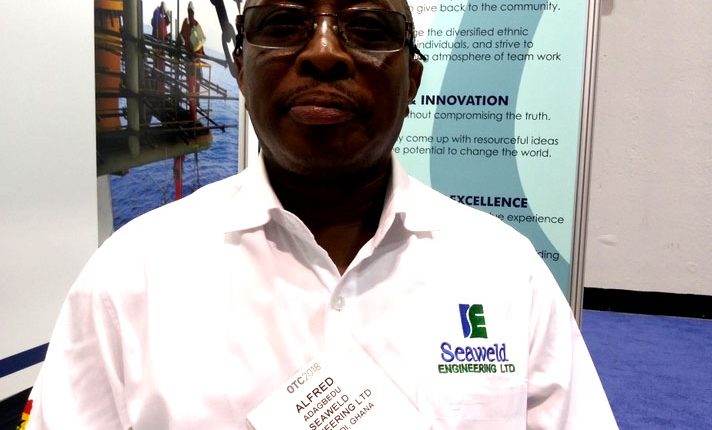 Seaweld Engineering: Indigenous Ghanaian Firm, Impressive Global Footprints
Give us a brief introduction on Seaweld Engineering?
Seaweld is a 100 per cent local Ghanaian firm but has footprint in 14 countries all over the world and has been in existence since 2007. It started in Ghana but grew into other countries by referrals from companies who come to work in Ghana. When they go to other countries, they pull us along so that we can provide that one-stop-shop service that we are used to providing them.
Tell us a little bit about your pedigree and your experience at Seaweld?
I started in the maritime as a galley boy. From being a cook, I went through fishing vessels as a fisherman until I ended up as a marine engineering cadet, before studying Marine Engineering. After that, I went to sea, rose gradually and became a Chief Engineer. I have worked on drilling rigs. Starting out as an oiler, I climbed through the ranks until I became a rig mechanic. After that, I decided to go into oil and gas as an entrepreneur.
These 14 countries where Seaweld is established, are these African countries only?
No. We have 10 of them in Africa and 4 outside Africa. We have in the UK, the US, and then we have in Israel and Norway.
What is the ownership structure in Norway?
Ownership structure is based on a franchise model. We are the principal and majority shareholder while 2 other Norwegians are shareholders.
Ok, you want to tell us about your team and their level of exposure?
We have a team of marine engineers, captains, marine electricians, and petroleum engineers, professionals in administration, procurement, logistics and accounting. These are highly experienced because in this industry, you need the highest degree of professionalism to be able to execute projects.
What is the range of services you offer?
We have a very broad range of services. We call ourselves a one-stop shop, and we have engineering, construction, fabrication, vessel repair and maintenance. We also have onshore and offshore laybacks for rigs and FPSOs. Other services include procurement, oil spill response, coating, blasting and painting. We clean the tanks of vessels, refinery tanks, and fuel tanks. We also do scaffolding and rigging.
How many other indigenous Ghanaian companies do you have playing in this space with a size like yours?
Indigenous Ghanaian companies exist, and yes, we have competitors. They might not be doing the same wide range of services like we do. Like I said, we are not just jack of all trade but we are masters of all that we do, because in all the services that we provide, we do it to the highest standard of the industry. We are ISO 9001 certified in quality and ISO 2001 in safety. So we have maintained the standard since inception. In the oil and gas industry, without a good safety record you cannot strive. For all these years, we have not recorded any lost time.
Where did your engineers train?
Because we want to be local, we take Engineers that are trained in Ghana and then we give them exposures in places where we want to borrow skills. Some are taken to Norway and others to UK. Besides that, we are in partnership with a regional maritime university, which is a foremost university in the country. Now, instead of moving people from all other parts of the world, what we do is bring the trainers to come and train in the university. This model crashes the cost for us. We at Seaweld run the oil and gas training centre of the university and this has grown to an extent where it attracts trainees from other countries.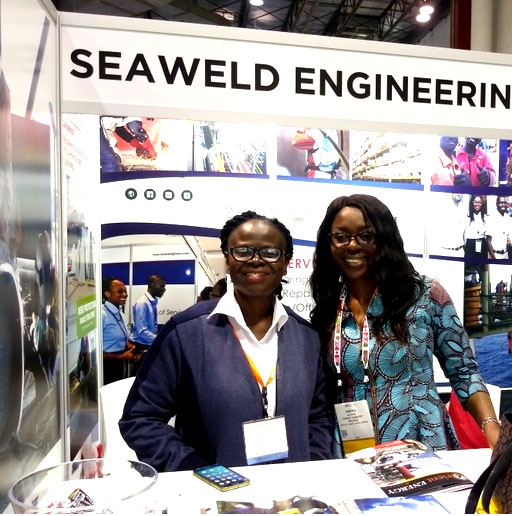 Have you enjoyed patronage from international oil companies domiciled in Ghana?
Yes we have received very big contracts from international oil companies in Ghana. Most of them who have come to try us at some point have ended up permanently giving us jobs. So, all of the oil companies in Ghana use Seaweld for one or more of the services that we handle.
What areas are you looking at building capacity in the nearest future?
We keep building capacities in everything. However, there are areas where we are experts, like scaffolding. Now, that's because we do the design and the building of any type of scaffolding you can ask of offshore. In some areas of engineering, construction and fabrication, we are still building the capacity. When it comes to subsea and other areas, we want to come to the point where we can say we built top sides and that it is 100% Ghanaian. And my vision is that we must be the first company in Africa to build a complete rig and an FPSO in Africa.
Tell us about financing in Ghana; is there any difference from what we have in other countries and other parts of Africa?
Africa is the same story all over except for South Africa. We have interest rates around 25-30% in most of the African countries and accessing the finance is quite herculean a task. In Ghana for instance, you have to provide 120% collateral before you get a loan. So, when it comes to projects of 10 million dollars, where are you going to get that kind of collateral? We often try to get our funding from external countries like the UK and the US where we are registered due to the low interest regimes.
Are your laws in Ghana friendly to potential foreign investors to fledgling Ghanaian companies and to a joint venture between both?
I think the law in itself is not bad but whether Ghanaians who want to become shareholders have the capacity to do so financially by buying the shares. Otherwise the Ghanaian firm would end up fronting for the foreign firm. So the law in itself is ok but rather do you have Ghanaians that have the financial wherewithal to take those available shares? Besides, those companies with similar expertise in that line of business could leverage on their skill set and bring it into the partnerships after evaluation. There is a lot of tax exemptions for foreign companies that come in to Ghana, so investors need to know these benefits in partnering with a Ghanaian man. Most of the time they have tax holidays up to about 10 years, which you don't find elsewhere.
---
Get more news like this directly in your inbox