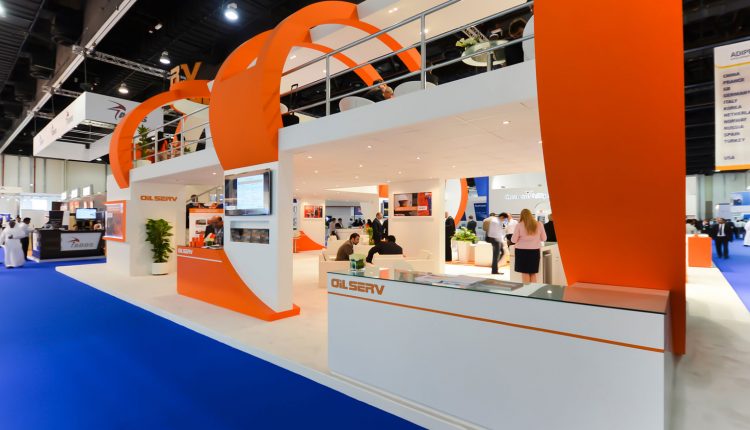 Oilserv Group Limited Partners UNN to Promote the Application of Nanotechnology in Energy, Health, Safety and Environment

By Patrick Egwu,
Oilserv Limited, an oil and gas service company with expertise in pipelines and flowlines, has organized a 4-day International African Conference on the Applications of Nanotechnology on Energy, Health, safety and  Environment.
The conference which held at the Princess Alexandria Auditorium of the University of Nigeria, Nsukka, was organized in collaboration with the Nano Research Group of the University and drew international scholars, researchers and scientists from different parts of the world.
The conference started with a courtesy visit to the Vice-Chancellor of the University, Professor Benjamin Ozumba by the guests and sponsors of the conference.
Some of the guests and resource persons at the event includes; Engr. Emeka Okwuosa, MD OILSERV Ltd Group of companies; Prof Wole Soboyejo, Princeton Institute of Science and Technology Materials (PRISM) and Department of Mechanical and Aerospace Engineering, Princeton University, New Jersey, USA; Professor Kenneth Ozoemena, Chief Researcher, Energy Materials, Council for Industrial and Scientific Research (CSIR), Pretoria, South Africa; Professor Deji Akinwade of the Electrical and Computer Engineering Department, The University of Texas-Austin, USA; Professor P. N Kalu, College of Engineering, Florida State University, USA; Professor Hulda Swai, Nelson Mandela African Institute of Science and Technology, Tanzania, Dr M.V Reddy, Department of Physics, National University of Singapore; Professor A.A Attama, Faculty of Pharmaceutical Sciences, University of Nigeria, Nsukka, principal officers of the University and a host of others.
Receiving the guests, the Vice-Chancellor who was represented by the Deputy Vice Chancellor (Administration), Professor Charles Igwe, thanked the guests for gracing the conference, noting that nanotechnology is a vital field of research that will help in solving some of the myriads of problem in Nigeria and wished them fruitful deliberations.
In a welcome address delivered by Professor Igwe, the Vice-Chancellor commended the organizers and sponsors for thinking towards the area of nanotechnology, adding that the conference was timely
"I will like to congratulate the UNN Nano group for yet another successful outing. My profound gratitude goes to the MD of OILSERV for virtually sponsoring this conference single-handedly. I also appreciate the many scientific organizations that provided additional funds for hosting the conference like the Third World Academy of Science (TWAS), the International Society of Electrochemistry (ISE) as well as the Singaporean Materials Research Society for providing a grant to the Best Poster award for young scientists. Participants who came all the way from the United States, Singapore, Malaysia, Colombia, Mexico, Germany, Ethiopia, Canada and a host of other countries go a long way in highlighting the diversity of talents that drive research in Nanotechnology," the VC said.
"This conference proclaims that nanotechnology is key to national development. This is a true statement given the fact that in contemporary society, we are indeed flooded with numerous innovative products for our everyday living that are spin-offs from research in this emerging technology. I urge participants at this conference to give serious thoughts to translational research that can culminate in the emergence of new products that will drive the quest for new jobs for our teeming population of unemployed youths", he added.
On his part, Engr. Emeka Okwuosa, who was represented by the General Manager, Project, Engr. Chigozie Obi, said as the driver and clear leader in the oil and gas sector in Nigeria, OILSERV believes in investing in research as a way of achieving sustainable development in the country.
"This conference is our own way of investing in concerted efforts that will better our society especially in the area of nanotechnology and its applications in diverse fields. This is what makes us grow and we hope to continue organizing more discourse on science and development".
While delivering his lecture, Engr. Obi described nanotechnology as the future of the world, capable of addressing the country's challenges. He said, "Nanotechnology is the future and it is high time we embraced this new emerging reality. Nanotechnology is found everywhere both in oil and gas, agriculture, mining, agriculture and health."
On the way forward for nanotechnology, Engr. Obi said "it starts with you and me by maintaining our active participation in the field of nanotechnology. There should be strategic and prioritized funding of nanotechnology by both government and other private individuals. OILSERV on its part will continue to support nanotechnological research with this type of conference".
He also stated that Oilserv has been at the forefront in engaging technicians and fresh graduates from tertiary institutions across the country in the company through their Graduate Training Programme (GTP), adding that stakeholders should stop asking "if" but "how".
Professor Kenneth Ozoemena, a foremost Scientist and Chief Researcher at the Council for Scientific and Industrial Research (CSIR), a South African –government based research centre in Pretoria, South Africa, while delivering a paper titled "Nano structured Energy Storage Materials for Renewable Energy" noted that through renewable energy powered by nano materials, electricity could be generated in Nigeria as it is done in other African countries, thereby solving our epileptic power supply problem.
"It is really pathetic that in terms of power generation in Africa, it is only South Africa and countries in North Africa (Egypt, Libya et al) that stand out for mention. They control more than 80% of electricity generation in Africa. Nigeria is not generating next to nothing. In fact, the amount of electricity generated by Nigeria officially as you find in literature or magazines is equivalent to what one airport in Tokyo, Japan (Narita International Airport) generates. Just one airport generates the same amount of electricity generated by Nigeria. That is quite pathetic and this is a country that has a lot of things to offer to Africa and the world. And there is no way you can develop your economy or people without energy. Energy is the only way to go," he submitted.
He further stated the future of nanotechnology in terms of power generation.
He further stressed the importance of nanotechnology to power generation this way: "Hawaii for example, a big island in the United States, would by 2030, go 100% total renewable, New York city plans to generate 50% of their electricity from renewable energy by 2030, the European Union is targeting to generate 20% of its renewable by 2020, California targets to add 1.3 gigawatt of energy from renewable sources.. That's the future, because I think the problem we have is that we are limited by our hydro-power which we are getting power from. We are not even using coal, solar, and all those technologies are available for us to use. It doesn't make sense that we have all those sources and we are still suffering and living in darkness. If Nigeria can generate at least one third of what South Africa is generating, then I think no country in this world will compete with us in terms of our power or economy. I am surprised that we are number one economy in Africa with our epileptic power generation.  Think about it when we can generate at least one third of what South Africa is generating, we will move far and I think we can do that".
A Professor at The University of Texas, Austin, in the United States of America and winner of Presidential PECASE Award from President Barack Obama, Professor Deji Akinwade in his paper titled "Automatic Nanomaterials for Education, Mobile and Industrial Anotechnology", noted that nanotechnology has its applications in the transportation industry, flexible smart phone systems, portable water desalination solutions, internet and mobile health care.
In an earlier remark, the Leader of the UNN Nano Research Group and the Chairperson, Local Organizing Committee, Prof Rose Osuji, said the conference became necessary as the world of science is changing at a very fast pace and the need to keep abreast of trends in Nanotechnology.
"Current trends in research and development have shown that nanotechnology has emerged as the next frontier for the exploration of science and the development of new technologies. It is our desire to fast-track development through human and infrastructural capacity building, consequently reducing the gap between the developed and the emerging economies," she said.
Regarding its application in the health sector, Professor Hulda Swai of the Nelson Mandela African Institution of Science and Technology, Tanzania, and Professor Anthony Attama from the Department of Pharmaceutical Sciences, University of Nigeria, Nsukka, delivered separate papers on "Nanomedicine in drug delivery including herbal medicine" and "Nanomedicines and bacterial infections" respectively.
In their submissions, they stated that nanotechnology has efficacy in curing many infections and communicable diseases.
According to Professor Swai, "nanomedicine has rapidly gained ground over the past several years as may be observed from the increase in the number of nanopharmaceutical patents. This technology has successfully revolutionalized therapies for diseases like cancer with a number of nanomedicine products for cancer already available in the market".
For Professor Attama, "nanomedicines have demonstrated capability in treating certain infections because of their ability to penetrate certain anatomical barriers such as the blood brain barriers".
Earlier in his presentation, Professor Wole Soboyejo, from the Department of Mechanical and Aerospace Engineering, Princeton University, United States of America, said nanoparticles "are used in the early detection and treatment of breast and prostate cancer", adding that nanotechnology has a "multi-scale/multi-functional applications in medicine, energy and infrastructure systems".
Other resource persons that presented papers at the conference include; Professor P.N Kalu, on "Tertiary education in science and engineering: the way forward"; Professor M.V Reddy, on "Overview of novel nanomaterials for energy storage"; Dr. Mesfin Kebede, on "nanostructured cathode materials for efficient lithium ion battery energy storage systems" and Professor Francis Dejene, on "New renewable materials for solar energy applications".
Other paper presenters from other Universities, research institutes from within and outside the country also delivered their paper on the various application of nanotechnology to different fields.
During the poster presentation by participants and lecturers at the conference, various awards and cash prizes were given to some of the poster presenters by the International Society of Electrochemistry (ISE), Switzerland and the Materials Research Society (MRS), Singapore for their works on the posters exhibited.
Christian Nwosu, a researcher from the Department of Physics/Geology/Geophysics, Faculty of Science, Federal University, Ndufu-Alike, Ikwo, (FUNAI) Ebonyi state, won an award by the International Society of Electrochemistry (ISE), Switzerland, for Best Presentation for a work co-authored with Professor Michael Ukonu, a renowned Professor of Physics and current Dean of Science, FUNAI. The paper is titled "Fabrication of reflectors via vapour deposition of nanoscale thin film of silver and copper for concentrated solar thermal power applications".
Also, Miss Blessing Ezealigo, a Post Graduate student from the Department of Physics and Astronomy, University of Nigeria, Nsukka, won the first position for her works on "Structural, optical and electrochemical properties of nanorod CuSCN thin films deposited by successive ionic layers absorption and reactions (SILAR) methods" courtesy of the Materials Research Society of Singapore (MRS).
She also won the second position award by the International Society of Electrochemistry (ISE), Switzerland, for her work on "Electrochemical capacitive properties of triangular-like nanostructured copper iodide thin films deposited by SILAR method".
Another researcher, Mr. Okagu Desmond from the Department of Physics and Astronomy, University of Nigeria, Nsukka, won the first prize position for Best Poster presentation.
Others who won awards at both the ISE and MRS categories include; Nwanya Chinwe, Ezema C.G, Ighodalo et al; Mgabdike et al; Odo et al;Awua et al; and Anyaezue et al for their works in different aspects of nanotechnology.
While presenting the awards, the Executive-member and representative of the President of ISE, Professor Kenneth Ozoemena, congratulated the awardees and urged them to continue to work harder in the field of research and nanotechnology, adding that more awards will be instituted at the next conference.
He stated that the essence of the award was to showcase good works on nanotechnology and encourage others to carry out research on new areas.
He further revealed on-going plans to institute a regional chapter of ISE in Nigeria, saying it will help in getting more sponsors and funds for the conference and other activities of nanotechnology in Nigeria and Africa at large. He called on the participants to join the society (ISE) when established.
Some of the participants expressed their feelings on the conference. A student, Chioma Okafor from the Department of Science Education, said she learnt a lot from the conference and promised to apply them in her field"
Festus Ifeanyi, form the Department of Industrial Chemistry said: "I now feel challenged to bring out the hidden potentials in me from the knowledge gained from this conference. I am really impressed with the papers delivered".
A lecturer, Adewale Phillip from the Federal University of Agriculture, Abeokuta, (FUNAB), commended the organizers of the conference and said it was a rewarding experience.
In a vote of thanks, the LOC Chairperson, Professor Rose Osuji, thanked all the participants and guests at the conference, adding that the aim of the conference had been achieved.
"I thank you all. I am really impressed with what I have seen so far. I can say that we have achieved the aim of the conference, which is geared towards using research and scientific development to improve ourselves and make our society a better place to live in. I pray that the next conference will be better than this," she said.
Highlights of the conference were paper presentations by invited international resource persons, exhibitions of posters and certificate presentation to resource persons and participants from different Universities and Research Institutes within and outside the country.
---
Be the first to know when we publish an update