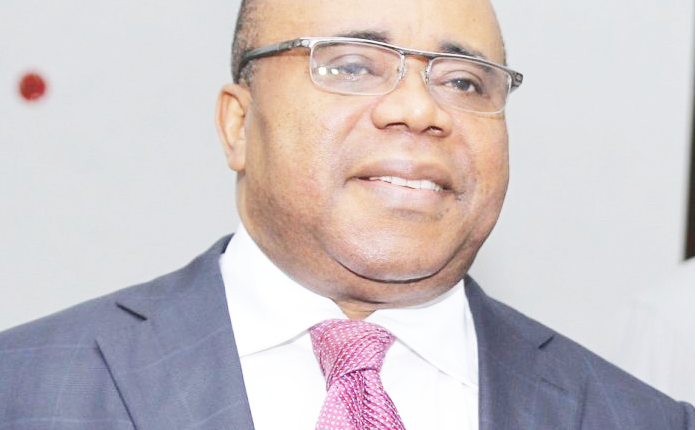 OGFZA Ranks No. 1 among 44 MDAs on FG's Ease of Doing Business (EO1) Report
By Jerome Onoja
The Oil and Gas Free Zone Authority (OGFZA) has emerged as the highest ranked among forty-four other ministries, departments and agencies, MDAs in a recent report. Published by Presidential Enabling Business Environment Council, PEBEC, the grading in the report was done to measure the compliance level with the Executive Order of Nigeria's President Muhammadu Buhari with respect to the ease of doing business in Nigeria.
The progress achieved by the MDAs is the result of close collaboration between the MDAs and Enabling Business Environment Secretariat, EBES. Among the MDAS, the one that showed the highest level of compliance are: Oil and Gas Free Zone Authority, OGFZA (94%); Federal Ministry of Finance, FMoFA (91%); Nigeria Agricultural Quarantine Services, NAQS (82%); Nigeria Electricity Regulatory Commission, NERC (81%); and Nigeria Immigration Services, NIS (80%).
Successful MDAs have implemented critical reforms in three areas that have enabled them to streamline their processes and comply with the EO1: automation; transparency and communication; and monitoring evaluation systems. Taking a glance at automation, the outstanding MDAs have aligned their operations with global best practice, using technology as a key tool to improve their efficiencies. For example, with respect to functional online application platforms, the OGFZA and the FIRS have automated all their services. Also, concerning integration of service platforms among related and collaborating MDAs, the FIRS and CAC have both carried out integration of their various platforms. Over the years, government and its agencies are seen more as obstacles and hindrances rather than as facilitators. This is perceived across all arms of government; whether executive, judiciary or legislative. One of the obvious consequences of such attitude was that, Nigeria's business environment was one of the most stressful in the world.
Without investment, there's little or no job creation. Without job creation locally, there's continued brain drain across the highly-skilled and educated, young labour force. Each unprofessional conduct by a public servant towards potential investors or anyone seeking approvals and licences, contributes to slowing down the economy. It negatively affects the possibility of establishing a business, an industry, and the desired growth and development of the nation. It was to this end the Executive Order was made by the president. The Executive Order 001 (EO1) was signed on 18 May, 2017, by the Vice President, Professor Yemi Osibanjo (SAN), then Acting President. The very first executive order of the administration sought to promote transparency and efficiency in the business environment. EO1 has been acknowledged as one of the President Buhari's most innovative strategic initiatives to deliver quick, pragmatic changes for Nigerians. It has the following indicators: entry & exit of people; starting a business; trading across borders; registering property; paying taxes; dealing with constructing permit, getting credit and getting electricity.
Commenting on the report, Mr Umana Okon Umana, the MD/CEO of OGFZA commended the staff and management for the excellent performance and urged them to continue to faithfully implement the policies and programmes of the present administration.
---
Get more news like this directly in your inbox