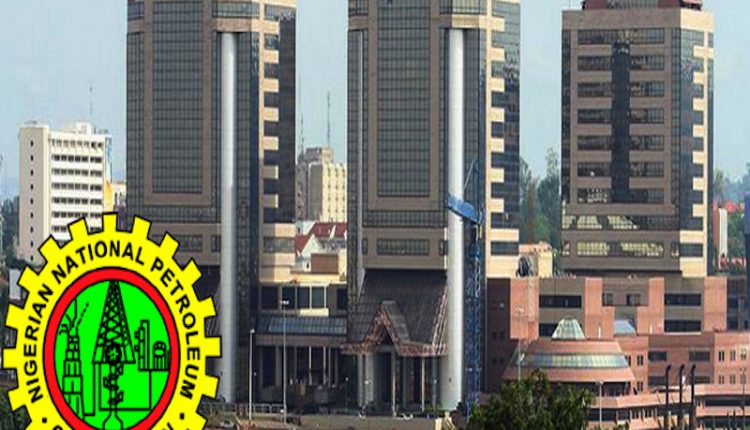 NNPC mobilizes to secure fast-track approval of capital projects

The Nigerian National Petroleum Corporation(NNPC), Friday, said it has commenced the mobilization of its key officers ensure it secures the fast-track approval of the relevant government agencies for capital projects in its 2018 budget.
In a statement in Abuja, Group Managing Director of the NNPC, Mr. Maikanti Baru, also stated that it would do most of the front-end work by liaising with relevant government officials to see that the corporation's budget is signed off on time.
"Now that the budget is almost ready, we need all the various departments to get the relevant documents to enable us secure approval for implementation of the capital projects. What we will now do is to commit and get the approvals", he said.
Baru further noted that in a bid to optimize performance and deliver on all its projected programmes for the year, the NNPC was evolving measures to implement its 2018 budget effectively.
Baru disclosed at the NNPC's top Management Steering Committee Meeting which commenced in Abuja to review the first quarter performance report and close out on 2017 operations.
He charged Chief Operating Officers (COO) of the Autonomous Business Units (ABU) and Managing Directors of Strategic Business Units (SBUs), as well as Heads of Corporate Services Units (CSUs) to focus more on the implementation aspect of the report.
"I want us to look at the performance side very closely and channel our contributions on that", Dr. Baru urged, stressing that there was need to ensure that the steering committee meeting held on schedule every quarter.
Similarly, Chief Operating Officer (COO), Corporate Services of the NNPC, Mr. Isah Inuwa, said the NNPC was considering the expansion of the capacity development arrangement with its Joint Venture (JV) partners to facilitate a more robust cross-posting of staff between the organizations.
Inuwa stated this when he led staff on the secondment from the Nigerian Liquefied Natural Gas (NLNG) and Shell in NNPC to a meeting with the Group Managing Director, Dr. Maikanti Baru.
Inuwa said the meeting was designed to apprise the Group Managing Director on what the staff on cross posting to the corporation had achieved during their assignment.
Speaking after listening to the accomplishments and challenges of the seconded staff, Baru commended them on their diligence and their ability to achieve so much in the face of the challenge of working in an environment different from that of their primary employers.
---
Get more news like this directly in your inbox