NNPC, Halliburton to Enhance Exploration in Inland Basins
By Dirisu Yakubu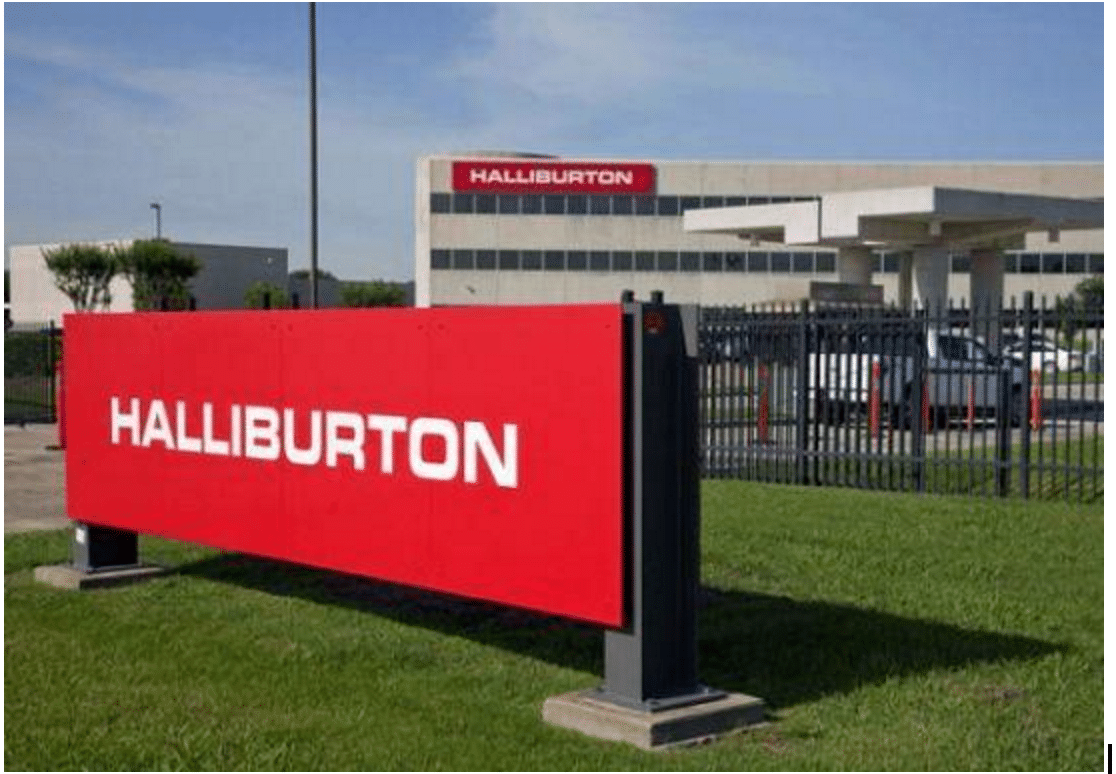 The Nigerian National Petroleum Corporation, NNPC, and US based Halliburton Corporation are in intensifying collaboration in an effort to boost oil and gas exploration in the inland basins through the use of a new technology. The use of the technology known as Neftex solution would culminate in seamless exploration and oil finds, Orient Energy Review has gathered.
The NNPC, Group General Manager (GGM), Research and Development Division, Dr. Bola Afolabi, who stated this in a statement, last week, said the collaborative research with Halliburton which had crossed the 65 per cent threshold would take 18 months to complete.
He noted that the collaboration with Halliburton would fast-track the inland basin exploration efforts through the use of the innovative Neftex solution designed to provide exactitude in drilling for oil.
His words: "The Halliburton Neftex solution which would provide a geophysical mapping structure of the country would complement the ongoing in-house efforts by the NNPC research centre to develop what is known as "Turonian Cenomanian Cretaceous source rock" for all the basins in Nigeria. This essentially seeks to identify all the prolific basins in Nigeria by locating the cretaceous kitchen, that is, areas where large crude deposits could be found." he said.
Afolabi further noted that, "If you take a football field for instance, there are technologies that will direct you to drill for oil within the whole field but we are using a software solution that will tell you with exactitude to drill for instance in goal post one and when you do that you find large oil. That is what we are seeking to achieve with Neftex solution. We are so excited about this project and with the assured support of the Group Managing Director of NNPC, Dr. Maikanti Baru; our projection is that by the turn of next year, we should be able to help the frontier basin team achieve a pin-point location of possible commercial oil finds for eventual drilling activities."
The GGM also maintained that research work had reached advanced stage on the Federal Government commissioned project assigned by the Organization of the Petroleum Exporting Countries, OPEC, to classify Nigeria's crude oil and natural gas. "The idea is to check Nigeria natural gas and condensate using the OPEC classification model and determine whether it is within the upper limits or lower limits. The ability to do that well will enable Nigeria to properly classify its Natural Gas Liquids (NGLs) and also gas condensate so we don't mismatch production of oil with condensate because if you do that you may short change yourself," Afolabi added. He also stated that the corporation research centre was already working on a project to enhance production from existing assets by introducing a cost effective and reliable alternative to drilling new wells.
Already, successful pilot scheme has been executed in collaboration with its strategic partners – Cypher Crescent Limited. "With minimal cost, remarkable additional production potential was discovered. We are talking about a digital approach to wells and reservoir management. We are applying a first of its kind technology to easily reveal hidden opportunities and propose realistic well intervention programmes. We are seeking to improve the success rate of exploration and production well intervention activities, reduce operations and improve asset integrity, among others.
"Halliburton's Neftex solution would provide a geophysical mapping structure of Nigeria, and complement NNPC's ongoing in-house efforts to develop what is known as Turonian Cenomanian Cretaceous source rock for all the basins in Nigeria. This essentially seeks to identify all the prolific basins in Nigeria by locating the cretaceous kitchen-areas where large crude oil deposits could be found," he explained further.
It should be recalled that NNPC earlier this month revealed plans to recommence drilling activities in the country's northeast in the fourth quarter of 2017.
The collaboration is coming almost after a year after the Association of Inland Basin States of Northern Nigeria (APIBONN) accused the NNPC of frustrating exploration activities in the inland basins; an allegation that reportedly got the oil company to begin skeletal work in exploration in the region.
Mr. Yabagi Sani, Interim Executive Secretary, APIBONN had while addressing newsmen in Abuja last year, stated that efforts of the NNPC towards the development of the inland basins, had over the years yielded no meaningful result.
He had reasoned that the perceived exploration activities of the Frontier Exploration Services (FES) Department in the National Petroleum Investment Management Services (NAPIMS) Division of the NNPC remained very opaque, while many attempts by critical stakeholders to make inputs have been severally and severely rebuffed.
"On the other hand, the Department of Petroleum Resources, DPR, had been cooperative with the efforts of other stakeholders, NNPC, like in all its activities keep everybody in the dark on her actions with no motion.
"NNPC-FES gets billions of dollars budgetary allocations for exploration of the inland basins with no results and continuous budgetary allocations year-in-year-out. NNPC is not known to have made any significant success in her exploration programs throughout the history of her establishment, even in the prolific Niger Delta," he had said.
It is left to be seen what prospects are there in the basins given the political anxiety it has generated over the past 12 months.
---
Be the first to know when we publish an update