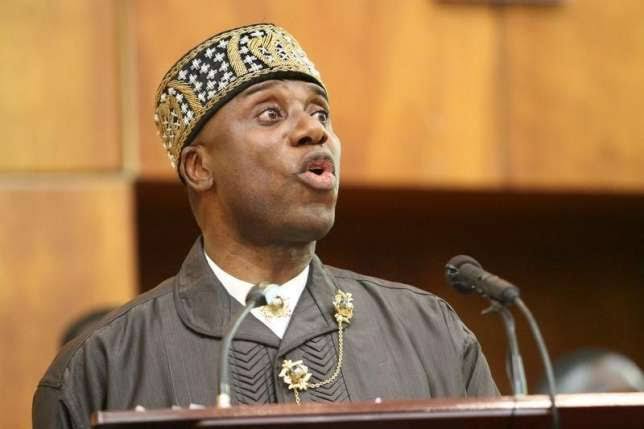 NITT Has What It Takes To Produce Made-In-Nigeria Vehicles – Amechi

The Minister of Transportation, Hon. Rotimi Ameachi has said that the Nigerian Institute of Transport Technology, NITT, Zaria, has all it takes to make made-in-Nigeria vehicles.
This is as he advised the institute to seek accreditation from the National Universities Commission, NUC to enable them to run certain diploma courses in order to become a full-fledged university of transport and logistics.
Amaechi disclosed this through the Director, Public Affairs, NITT, Mr Paul Mshelizah, in a statement made available to newsmen, during a familiarisation and facility tour of the institute, recently as part of the effort to reposition the institute.
He said: "NITT has all it takes to design a car, I am sure the institute could convince the Federal Government that it has what it takes to design a made in Nigeria car.
"From design to engine and body, then funding will not be an issue, we can create patency for NITT."
The Minister who expressed satisfaction with the facilities, called on its management to ensure proper use and adequate maintenance of the equipment. He also pledged the ministry's support in the creation of more faculties in the institute by calling for a holistic perusal of the institute's enabling law to know the scope of its mandate.
Amaechi also urged to the institute to expand the project aimed at producing Made-in-Nigeria vehicles, by establishing a feedstock farm for renewable energy.
He also suggested that the institution should make provision for the acquisition of about 200 hectares of land in the 2021 budget to start the project.
The minister further said that in subsequent budgets, personnel and other logistics for effective operation of the feedstock farm might be made provision for.
This, according to him, it can attract private investors to key into the project.
Interacting with NITT N-Power automobile participants, the Minister admonished them to be disciplined in everything they do.
He assured them of the Federal government's commitment toward the success of the N-Power scheme, stressing that "President Muhammadu Buhari's administration is interested in lifting people out of poverty."
Elizabeth Uwandu
---
Get more news like this directly in your inbox