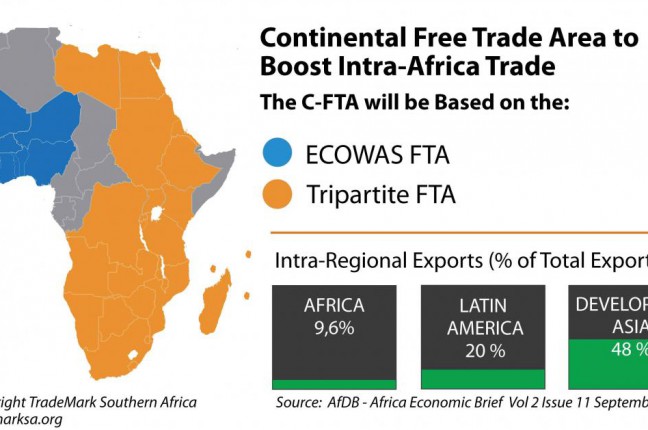 Nigeria To Endorse Continental Free Trade Agreement

Joseph Bakare
President Muhammadu Buhari has given assurance he would soon endorse the Continental Free Trade Agreement (CFTA).
Speaking during a joint briefing with South Africa President Cyril Ramaphosa in Abuja on Wednesday, Buhari said he is still studying the CFTA agreement and will sign it soon.
"I am very careful about what I sign whether it is my cheque book or agreements especially when it involves nations and states. As your president has said, we are so populated and have so many young unemployed citizens and our industries are just coming up," Buhari said
"So, in trying to guarantee employment, goods and services in our country, we have to be careful with agreements that will compete maybe successfully against our upcoming industries.
"I was presented with the document; I am a very slow reader maybe, because I am an ex- soldier. I didn't read it fast enough before my officials saw that it was all right for signature. I kept it on my table. I will soon sign it."
The historic free-trade zone agreement was endorsed on Wednesday, March 21, 2018, by 44 African countries in Kigali, Rwanda. A few other African Union member-countries, including Nigeria, have delayed their assent to the treaty.
The agreement, the largest in the world since the creation of the World Trade Organisation in 1995, commits countries to remove import duty on 90 per cent of all goods while identified "sensitive items" which make up the balance 10 per cent would also be phased out later as tariff free.
Furthermore, the agreement will liberalise commercial services and also tackle the so-called "non-tariff barriers" which include extended delays and harassment at border posts, which hamper trade between African countries.
The CFTA is part of the Implementation of the African Union Agenda 2063: "the vision for an integrated, prosperous and peaceful Africa".
It will be recalled that President Buhari had hinged his decision not to attend the ACFTA signing at Kigali, on the need to consult widely with relevant stakeholders in the country.
---
Get more news like this directly in your inbox