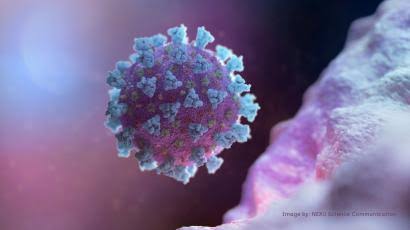 Nigeria Coronavirus Case Rises To 46
· 16 governors, service chiefs at risk after meeting Kyari
· Three aides of CoS, Bauchi gov test positive
· Vice President Osinbajo self-isolates


Nigeria's centre for disease control on Wednesday morning confirmed two new cases of the coronavirus in the country, bringing the total number to 46.
The two cases are located in Lagos and Osun States.
"Two new cases of #COVID19 have been confirmed in Nigeria: 1 in Lagos and 1 in Osun," NCDC tweeted.
"Both cases are returning travellers to Nigeria in the last 7 days"
"As at 07:00 am 25th March, there are 46 confirmed cases of #COVID19 in Nigeria. 2 have been discharged with 1 death."
"All new cases have mild and moderate symptoms and are currently receiving care. A multi-sectoral national emergency operations centre, activated at Level Three, continues to coordinate the national response activities."
However, the impact of Kyari's positive test to coronavirus is beginning to be felt as the day goes by. As the Chief of Staff to President Buhari, Abba Kyari's position meant he had daily contacts with almost every important personality who came to the Presidential Villa, and coronavirus thrives on contacts.
Orient Energy Review learnt that Kyari has recently come in contact with the vice president, all the ministers, Secretary to the Government of the Federation, Head of Civil Service of the Federation, Comrade Adams Oshiomhole, all the 16 All Progressives Congress (APC), governors who attended the APC leadership peace meeting on March 16 where Oshiomhole's case was decided, Bayelsa State governor who also visited the president on March 17, the Speaker of the House of Representatives, who also met with the president on March 16, all who attended the inauguration of the Emergency Number 112 by the president on March 19, all staff of the Villa and all the Heads of Security agencies
Others are all the Service Chiefs who visited him for the security briefing, all the Heads of Departments, Agencies and Parastatals, diplomats and foreign dignitaries, security personnel around the Villa, particularly those close to the Chief of Staff, the family, personal and domestic members of staff of Kyari, including his driver and orderly, any other friend, associate, a colleague of his who may have met with him within the time, every member of the presidency cabal who may have met with him for strategy within the time; president of Guinea Bissau and all his entourage and any other Nigerian who must have visited him within the time.
Also, Bauchi State Governor Bala Mohammed also tested positive to COVID-19 yesterday, following his contact with Mohammed Atiku Abubakar, son of former Vice President Atiku Abubakar.
Mohammed, his family, and commissioners have already gone into self-isolation, said Mukhtar Gidado, the media aide to the governor.
The opposition Peoples Democratic Party (PDP) meanwhile charged Buhari to douse public anxiety by addressing the nation immediately on the status of the presidential villa in relation to COVID-19.
Peace Obi
---
Get more news like this directly in your inbox